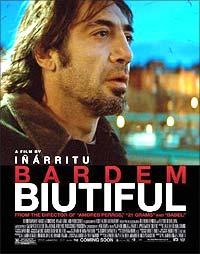 Rajeev Srinivasan on one of the best film festivals in India.
Perhaps the International Film Festival of Kerala (IFFK) has an outsize reputation because of the dedicated army of cineastes and cinema workers that throng to it. This year they closed the registration at 9,000, and there were standing-room only crowds for the more popular films. So much so that there was an incident where a minor stampede by fans caused the glass facade of one of the theaters to be shattered.
It is this rag-tag bunch of serious film-goers -- mainly young college students -- that really make the festival a success, and an exhilarating experience for film-makers who find that their offerings have a ready and appreciative audience in remote Kerala. The culture of film societies appreciating serious films has endured: starting perhaps with Adoor Gopalakrishnan's pioneering Chitralekha Film Society, there are now scores of them.
However, some of the most popular films, predictably, are those with a little masala of sex: for instance, in 2009, the Danish film Antichrist (Best Actress Cannes 2009) got more than its share of attention because of the violent sexual acts, including genital mutilation. This year, Wine (Argentina) and Just Between Us (Serbia/Slovenia) were the favourites with the prurient.
But I was happy to note that the biggest crowds were for world premiere Malayalam films: Makara-manju (Mist of Capricorn) on the life of the great painter Raja Ravi Varma and his muse Anjali Bai; and Elektra, a retelling of the Greek story of Oedipus's daughter.
I managed to catch only a few films at the IFFK 2010: one excellent (Biutiful), one very good (Certified Copy), one good (Makara-manju), one disappointing (The White Ribbon), two average (Cleo from 5 to 7, Blood Wedding), and one downright terrible (Somewhere).
Biutiful is a harrowing film set in the ghettos of Barcelona. Made by the respected Mexican director Alejandro Gonzlez Irritu, it is a dark vision of a shadowy underworld, fitting in with the director's well-known preference for gloom. It is notable for a tour-de-force performance by Spaniard Javier Bardem, who deservedly won the Best Actor award at Cannes 2010.
Bardem is an immensely talented actor. I last saw him in his Oscar-winning role as the single-minded and efficient serial murderer in No Country for Old Men. Bardem invests the small-time criminal Uxbal with a certain Shakespearean dignity -- he is dying of prostate cancer, while worrying about his two small children and carrying on with his criminal activities.
Uxbal's relations with his unstable, estranged junkie/hooker wife, the illegal Chinese immigrant who baby-sits his kids, and the Senegalese illegal immigrant whose street hustler boyfriend has been deported, are well depicted. Unfortunately, he is also indirectly responsible for the asphyxiation deaths of scores of Chinese immigrants; he tries to make amends by helping the Senegalese woman.
Uxbal has a mystifying ability to communicate with dead people: and a recurrent theme is his dreamy conversations with his dead father, a Franco-era patriot, whose embalmed body is being removed from its niche at the cemetery, so that the niche can be resold at profit. In the midst of all this, how Uxbal attempts to create a quasi-normal life for his little children is the core of the film.
In Certified Copy Juliette Binoche is appealing as ever. I remember her role in The English Patient as an unhappy single mother meeting in Italy with a fussy, pontificating English art expert, whose work focuses on the difference between the real and a copy thereof. Binoche is an antiques dealer, and their conversation revolves around the value of a good copy of a piece of art, as opposed to the original.
Directed by Abbas Kiarostami, the celebrated Iranian film-maker, Certified Copy is an extended dialogue between the two protagonists, switching furiously among English, French and a little Italian. To begin with, it appears to be their very first meeting. As we progress, the relationship between the two seems to change, and we are left to wonder if they are actually a long-married and separated couple.
The delicious irony is that Binoche is apparently drawing the reluctant and stiff Briton into an actual exploration of the difference between reality and a copy thereof. Binoche has a real-life husband who has abandoned her; she forces the Briton into reliving their wedding day by taking him to the chapel where she was wed, and the hotel they stayed in. Or maybe he is, in fact, her long-separated husband.
Reality and fantasy begin to merge; I was reminded of the masterpiece Rashomon from Akira Kurasawa, and also the intriguing Adoor Gopalakrishnan films Mukhamukham (Face to Face) and Anantharam (Monologue) about the baffling nature of perception versus reality.
The Malayalam film Makara-manju (The mists of Capricorn) had its world premiere at the IFFK in front of a totally packed audience at the Ajanta theater. Most of the players showed up, including the director (Lenin Rajendran), the lead actor (Santhosh Sivan, ace cinematographer in a new avatar), the lead actress (newcomer Karthika).
The film is based on the true-life story of native son Raja Ravi Varma, who brought to life, in his stunning paintings that were widely lithographed and distributed, the female characters of the Hindu epics and Sanskrit theater. His depictions of Shakuntala, Sita, Urvasi et al have become archetypes of Hindu womanhood, and it is likely that these paintings made the sari the pan-Indian standard of traditional wear.
The film retells the stories of Ravi Varma and his many muses, including a teenage girl in Kerala who dies (or is murdered?) tragically, but most especially his favourite, Anjali Bai, a Maharashtrian dancer, who eventually committed suicide. She was the model for his most beloved works, and quite likely his lover too.
Interwoven into this is the story of Pururavas and the heavenly nymph Urvasi, also played by the same lead actors.
The film is gorgeously shot, on location at the lovely Kanakakunnu Palace itself (fittingly because Raja Ravi Varma spent his early creative years just down the road at the Kaudiar Palace), in Mumbai, and in forests in the Western Ghats. The film is a visual treat -- full marks to cinematographer Madhu Ambat -- with fabulous green vistas, the contrasting vermilion red of kumkumam and the palace walls, and the silken, sandalwood skin of the beautiful young models. The film is almost a painting transformed onto celluloid.
Unfortunately, the storyline itself is little more than pedestrian, and does not do full justice to the artist's complex life. Besides, the pastoral-idyllic Pururavas-Urvasi romance is, frankly, distracting. Nevertheless, this film is worth seeing and was well-received by the audience.
The film that disappointed me -- and the standing-room-only audience -- was The White Ribbon. We trooped into Sree theater (no advance booking), and I ended up in row 6, not exactly very comfortable, and others on the floor, in anticipation of great cinema, as this had, after all, won at Cannes in 2009. However, half-way through, the audience had melted away, as it turned out to be relatively uninteresting.
This story of seemingly random evil in a pre-First World War German village was marred by its earnest black-and-white cinematography which was poorly lit and hard to see in places; sound was also awfully loud in parts. The pacing was slow, and despite its ponderous attempt to suggest it was going to say something truly significant it had a rather trite message: that evil lurks where you might least suspect it, for instance in the home of the tyrannical padre.
It looked, unfortunately, like a parody of some of the truly great German horror films of the 1920s and 30s, such as Nosferatu or The Cabinet of Dr Caligari, only without their gravity. Definitely an underwhelming film.
I saw two other films which were not bad, but nothing to write home about -- Agnes Varda's Cleo from 5 to 7 and the flamenco film Blood Wedding. The former is about a day in the life of a beautiful French singer who is awaiting the results of a blood test that will tell her whether she has cancer. Although this blonde actress is definitely easy on the eye, it was hard to feel particularly concerned about her illness.
The flamenco art form -- the stylised and Romani-influenced, dramatic dance form -- is used in Blood Wedding to tell the story of a doomed wedding, where the bride runs off with her true love, and the husband and lover kill each other in a duel. The film takes the form of an extended dress rehearsal by a dance troupe, which is quite a novel idea, but in effect feels like a documentary.
I also saw, alas, a downright bad film, Somewhere by Sofia Coppola, the daughter of Francis Ford Coppola. I had been told by friends that she was a film-maker to watch out for, on the strength of Lost in Translation. Alas, they were wrong about this one.
It turned out to be something along the lines of "The Lifestyles of the Rich and the Clueless" -- about an angst-ridden film-star whose meaningless days (he usually needs two sexy blondes doing a pole-dance in his room to lull him to sleep) are only matched by his other meaningless days (when he is on tour to promote a new film). Talk of Brechtian! The only character with any life is the star's teenage daughter.
I have a general rule of never walking out on films -- the last one I did this with was Alain Resnais' incomprehensible Last Year in Marienbad over twenty years ago -- but I broke it for Somewhere. I needed to be somewhere... else, and fast.
In addition to the films, there were Open Forums, the Aravindan Memorial Lecture, A seminar on 'Explorations of the Epic and Cinematographic Form: Following Traditions', and an exhibition highlighting the achievements of Malayalam Cinema, 'Milestones of Pride'. I managed to miss all of the above, but more serious film fans than me would have enjoyed these.
All in all, another wonderful festival, and I hope to be able to make the trek back down to Trivandrum next year for another edition of the IFFK. Each time I go there I am more impressed at the quality of the organisation and the dedication of the organisers -- more power to you, folks!