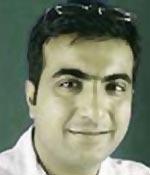 Vaastu Shastra director Sourabh Usha Narang passed away on June 27 after losing a battle with stomach cancer. He was 37.
Director Suparn Verma (who made Ek Khiladi Ek Haseena and Acid Factory) remembers his friend and colleague.
It's been a week since Sourabh Usha Narang passed away fighting cancer.
Sourabh and I weren't the best friends but we were friendly. Funnily, I don't remember the first time I met him though we did discuss our respective debut films which had tanked at the box office.
I remember the second time we met because he had called up about the Stuggard Film Commission hosting a do at Mumbai's ITC Maratha hotel. We met up that evening and were together the whole time chatting, discussing, bitching... and some more bitching.
You see, in this profession fraught with absolute certainty of uncertainty, massive insecurity pangs, fragile egos and fear, the only medicines we have are to lock ourselves in a room alone or with a collaborator and write or to meet in a secure environment and bitch.
The honest fact is that, we as creative individuals, find it tough to digest anyone's success because the others' success reminds us of our own failures. But sometimes, even the most hardened criminal finds it in himself and feels good for someone who they may not even know.
Sourabh and I promised to meet up at a hole in the wall bar called Hungama in Oshiwara (in the western suburb of Mumbai) after a few days. The drinks were on me but omething came up and I cancelled. Twice! He would keep joking every time we met that I didn't want to buy him that drink. I never did buy him that drink because we always met at some party or the other, exchange stories, ideas and plans for the future, never revealing all our cards but enough to know what was going on.
His prayer meeting was held on Sunday. A lot of people he had worked with turned up and talked about him. Sourabh was the guy who vetoed Anurag Basu as the future husband of Anurag's now wife Tani. Vishal Bhardwaj talked of how Sourabh gave him confidence during his first short film when he was uncertain of the technicalities. Mahesh Bhatt spoke of his association as the anchor of Haqeeqat, his writer Charu and Director of Photography Sachin Krishn spoke about their friendship.
The whole event was hosted by his 'mistress' as his best friend Amit called himself. Vishal and his singer wife Rekha, and Ankur sang songs for him.
The one person, who never really worked with Sourabh but came, was actress Vidya Balan. She stood on the stairs throughout as there was no place in the auditorium, and finally when she spoke she revealed that he was the first guy to narrate a script to her after Parineeta and she had said yes. The film never got made but they stayed in touch.
The event was recorded so that his three-year old son Agastya would know what his father was like. It might not seem like much to many but I lost my father when I was four years old. The DVD of this event will be played by him on many a night when he would need that father figure to work miracles in his life.
Sourabh's wife Priyanka spoke last. "I married him at 26. I don't remember my life before that," she said.
His friends had put together a montage of his childhood, his work and friends, and made a celebration of his life. In the end, it wasn't about being the greatest filmmaker in the country or having made just one film which didn't work at the box office -- what defines us are the relationships we form and the bonds that we create with the living souls around us.
There were no television channels looking for sound bytes and there were some names missing. But then grief is a very private thing, and the event was not about being seen.
It was funny to observe that the critics who write the obituaries of filmmakers and their films every Friday were missing at the funeral.
I had SMSed Sourabh last November when I heard about his diagnosis. He ended up mailing it to all his friends. Let me reproduce it for you:
The subject was Dilli ki Sardi.
'Cancer ki Maa ki *****!'
The SMS began dramatically and continued:
'You handle a disease called Bollywood producer everyday... every other illness pales in comparison!'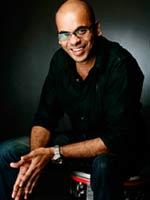 My filmmaker friend Suparn's message had me in splits. And i actually had a vision of my cancer cells being exterminated by my laughter spasms... yup, laughter is the best therapy.
Thanks guys for all the calls and sms-es and emails... had kept the phone on silent for the past few days, as it was in 'hyperactive' mode :-)
Am doing well... enjoying Delhi winters after years... and getting to spend some great time with Agastya and my folks at home. What else am I up to? I've been catching up on my reading, picked up a few Truffaut films to watch, even the Yeh Jo Hai Zindagi compilation and saw In the mood for Love for the twentieth time yesterday. Feel I'm on a nice sabbatical to rest and recuperate before the 'Cut n Action' begins again.
Priyanka has been amazing -- strong and positive and patient as hell, what with the two men in her life clamouring for her attention all the time. :-)
Will end this email, in the way I started, with an sms I got just two days ago from a not unknown model/actress.
'Hi Sourabh... is it possible to audition for da lead role in your film... wud like to have the lines at least a day in advance so that can prepare and give my best shot... waiting to hear from u... X"
I just loved how beautifully it sat amongst all the get well and recover soon sms-es in my inbox- the sender was so oblivious to all that was around, but for me the message was innocent and ignorant in an endearing way. i had a huge smile on my face.
See you guys soon!
Lovehug
S
PS- i replied back to the model/ actress that i will definitely be auditioning her soon! :-)"
I laughed and replied back to Sourabh: I got the same sms her initials would be (not mentioned for obvious reasons) hehehehehehehe :) btw while u are watching films make sure u watch In the loop outstanding film
Sourabh replied back the next day 'Wicked wink!'
That was the last time we ever communicated. I wrote this post for Agastya, who will, one day, like to know more about his dad -- more than just memories from his mother and grandparents. This post will serve as a drop to his curious mind that his father was a dreamer, a fighter, a filmmaker.
When you grow up and are of age, raise your first drink to him. Love his mother because he worshipped her. Give your mom double the love because she was his princess and she would have dedicated her life to bringing you up because she sees you as his legacy.