Home > Movies > Message Board

May 25, 2005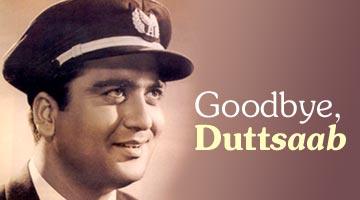 Sunil Dutt, actor, director and producer, and one of Indian cinema's enduring personalities, passed into the ages on Wednesday morning.
In his 50 years in the film industry, Duttsaab, as he was fondly called, touched many lives. His films like Mother India, Mera Saaya, Padosan, Waqt and his last film, Munnabhai MBBS, have become classics.
rediff.com mourns the death of the legendary actor, and requests you to post your tributes to Duttsaab.


What do you think about the story?








Read what others have to say:





Number of User Comments: 746








Sub: Late Sunil Dutt

He had a serene and sober expression. I really liked him. I wonder,why people are not referring to his movie,'MUJHE Jeene Do' and 'Milan'


Posted by SantAnand









Sub: A Great Humanitarian All Along

Even though most of us did not know him personally, His presence was felt amongst us who knew him or knew of him, due to ...


Posted by Ajay









Sub: I Envy U

Dutt saab.. The whole nation is silent, it just speaks what a personality you were. I really envy you and the same time wish every ...


Posted by vinod









Sub: Great Loss

There was a great loss to our Country was on May25. As he was not only Union Minister for Sports and Youth Affairs but a ...


Posted by Aditya Shankar









Sub: A great loss

A great actor, A loving husband, A caring father...that was Sunil Dutt lets hope & pray that Sanju follows u.. May our soul rest in ...


Posted by hamida






Disclaimer