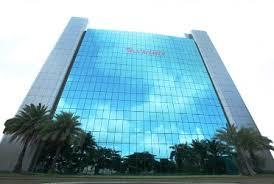 Wockhardt's reported net profit declining by 98 per cent year-on-year to Rs 3.6 crore (Rs 36 million) for the quarter ending September is not good news for investors.

What's more, with the company stating that it will take at least a few quarters more before the US Food and Drug Administration lifts the import alert on exports of Wockhardt's drug to the world's largest healthcare market means the company will continue to reel under pressure.

The company's share price had risen sharply to its 52-week highs in September on expectations of a turnaround in its US business, research and development approvals and on hopes of getting acquired by an international generic company.

Thus, these developments will dampen market sentiments, leading to pressure on the share price.

Following the US FDA import alerts on two of Wockhardt's manufacturing facilities in Waluj and Chikalthana in 2013, the company has taken remedial measures.

While analysts expect that the time taken to resolve the matter may not be as long as Ranbaxy has taken to resolve issues relating to its manufacturing units in India, they say the procedures that FDA follows are stringent and hence they are not expecting as quick a turnaround as the street has been discounting.

Sriram
Rathi at Anand Rathi like many other analysts have a 'sell' rating on the stock.
The company's revenues and profits have been affected due to decline in US sales following the import alert.
The 56 per cent decline in US business has hurt Wockhardt's performance significantly.
While the US' share in Wockhardt's global revenues shrank to 24 per cent compared to 44 per cent in the year-ago quarter, the UK business saw sales decline 3.8 per cent year-on-year in the September quarter.
Although its domestic sales grew 18.1 per cent, much ahead of Indian pharma market's 11.8 per cent for the quarter, it wasn't enough to stop overall revenues from falling given that the International business still accounts for 67 per cent of revenues versus 78 per cent last year.
As a result, Wockhardt's net sales declined by 21 per cent. Other operating income though grew and restricted the decline in overall revenues to 14 per cent.
While Wockhardt continues working towards strengthening its product pipeline in the US as it filed 13 new drug applications in the quarter taking the cumulative number of products pending US FDA approval for launch to 75, a recovery in revenues and earnings upgrades are unlikely to come soon.
For a significant turnaround in performance, the US FDA's nod for allowing Wockhardt to export is crucial.