Bogged down by inefficient boards, public sector banks have got mired in mounting bad loans and rising corruption, notes Somasroy Chakraborty.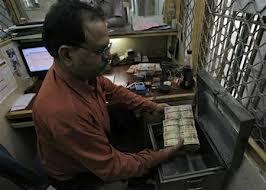 On July 22, Sudhir Kumar Jain -- the now suspended chairman and managing director of Syndicate Bank -- addressed a group of businessmen and industrialists in Kolkata, highlighting the role played by banks in promoting economic and industrial growth in the country.

Eleven days later, he was in the custody of the Central Bureau of Investigation.

Jain, 54, a career banker and chartered accountant, was charged with accepting a bribe of Rs 50 lakh (Rs 5 million) from Bhushan Steel for granting credit extension to the company despite it having defaulted on repayment of loans amounting to crores of rupees.

Jain was also accused of negotiating with other private companies, including Prakash Industries, for similar illegal gratifications.
On the heels of the Syndicate Bank case, IBDI Bank, another public sector bank, was cited by CBI for investigation with regard to its loan of Rs 950 crore (Rs 9.5 billion) to Kingfisher Airlines in 2008-09.

And though IDBI Bank Chairman and Managing Director MS Raghavan claimed that it was not the bank but Kingfisher Airlines that was being probed, its stock fell 5 per cent following the news.

Raghavan has also admitted IDBI Bank is among the many banks with exposure to the embattled Bhushan Steel.
BANKS AND THE LAW
Legal action/proceedings against some top PSU executives
M GOPALAKRISHNAN


Former chairman & managing director, Indian Bank


CASE: Sanctioning large loans, flouting norms, causing loss to the bank in early 1990s. Convicted


K M MARGABANDHU


Chairman & managing director, UCO Bank


CASE: Involvement in securities scam masterminded by Harshad Mehta in 1992. Convicted


V MAHADEVAN


Managing director, State Bank of India


CASE: Involvement in securities scam masterminded by Harshad Mehta in 1992. Convicted


SUDHIR KUMAR JAIN


Chairman & managing director, Syndicate Bank


CASE: Allegedly took bribes for sanctioning loans to companies. Arrested in August 2014
Incidents like these seem to confirm the long-held belief among many that there is a rot in the top echelons of public sector banks, and that the banks' feeble control systems offer scope for recurrence of similar malpractices.

"It is unfortunate that public sector banks suffer from a culture of leniency and tolerance," says Dhananjay Sinha, head of institutional research at Emkay Global Financial Services.

"Generally, the processes are weak and bad loans often get accommodated in the books.

Individuals are tempted to exploit this situation to their benefit."

The arrest of Jain -- the first time ever that the chief of a state-run bank has been taken into custody while in office -- has raised, according to Raghuram Rajan, governor of the Reserve Bank of India (RBI), "troubling issues".

But these are not new issues.

However, what the Jain episode will do is to create a momentum for change in the functioning of government-owned banks, which are currently grappling with declining profitability, mounting bad loans and inadequate capital For one, there are reports that the finance ministry has put off the appointments of at least 10 CMDs of public sector banks until the new norms are notified.

The finance ministry is not only keen to split the roles of CMD, but also wants to appoint them for a fixed tenure of five years.

Apart from banking experts and former RBI governors who have advocated such a move, a committee constituted by the central bank to review governance of banks had also endorsed this administrative restructuring.

In a report submitted in May, the committee chaired by PJ Nayak, former chairman and chief executive officer of Axis Bank, said, "It would be desirable for the two positions to be separated.

"Until then there is a very real possibility of the several chairmen positions across banks being filled on the basis of political allegiance rather than professional skills. This could imperil banks."
THE EXPERT FACILITATORS
Their guidance is critical for making loan applications, their backing is essential for loan approvals. They are middlemen -- the link between banks and borrowers. The role of these financial intermediaries is now under scrutiny following the arrest of Syndicate Bank's (now suspended) chairman and managing director, Sudhir Kumar Jain. It is alleged that Jain had been engaged in negotiations for illegal gratification directly as well as through middlemen for extending favours to private companies.
Many believe that this is a stray incident. "There are some good middlemen and some not-so-good. A good middleman acts as a broker. But if the point of a middleman is to pay bribes, that is obviously not okay," Raghuram Rajan, governor of the Reserve Bank of India, told reporters earlier this month.
A former executive director of a public sector bank explains that intermediaries often help banks in taking informed credit decision.

"For small borrowers, it is sometimes difficult to assess the credit risk.

"Middlemen provide information that helps banks in evaluating loan proposals," he says. Bankers say these middlemen are typically financial experts like chartered accountants and former bank executives.

"In most cases, they not only share a good rapport with the chairman, but also with junior executives. This relationship often helps them influence loan sanctions.
A key link

The role of the CMD cannot be underestimated in the banking system since he is the key person in the approval of large loans.
After the credit approval procedure underwent a change in 2009, loan proposals pertaining to retail and small advances are handled by the branch managers, while big-ticket borrowings are sanctioned at the regional or zonal level or in head offices.

Typically, large advances are approved by a credit appraisal committee, which comprises the CMD, executive directors and general managers.

While banks have moved away from the system where the chairman unilaterally approves a loan proposal, in practice executive directors or general managers rarely question the CMD's decisions in the credit appraisal committee meetings.

"It is partly because the boards of most public sector banks are not empowered. Employees also fear that resisting the chairman's decision may compromise their promotion and impede career progression," says a banking analyst with a global consultancy firm.

Many, including the Nayak Committee, are critical of the way the boards of public sector banks are constituted.

The Nayak panel noted, "Unlike in private sector banks, the boards (of public sector banks) have no governance role or control over bringing in directors with special skills. Average tenures of chairmen and executive directors are short, all of which leads to the weak empowerment of boards."

Under the company law, existing board directors of blue-chip companies work with the CEO through the nomination committee to locate and persuade suitable new directors to join them.

But in state-run banks, all non-official directors are appointed without consultations with the chairman.

Moreover, all directors, other than those elected by shareholders, are appointed by the government.

Hence, many boards comprise politicians and entrepreneurs with close links to political parties.

Ashvin Parekh, managing partner of Ashvin Parekh Advisory Services LLP, says that after the financial crisis of 2008-09, the banking system across the globe accepted the need to strengthen the quality of bank boards.

"In India, due to structural constraints, we have not been able to pay much attention to this issue," he says.

"There is a need to increase the average tenure of chairmen and executive directors, revisit the selection process and improve the compensation structure.

"I have known many bank chairmen for the last two decades, and I find those who were really honest are the ones who are struggling to buy a house in a metro city after retirement."

A muddled system

Currently, the appointment of chairmen and executive directors in public sector banks is carried out by a selection committee constituted by the government, chaired by the RBI governor.

The committee also includes the RBI deputy governor for banking and secretary for financial services in the finance ministry.

In practice, the governor does not attend the selection process.

The short listing of candidates is undertaken by the department of financial services, with RBI normally unaware of the way the exercise is conducted.

Another drawback is the lack of uniformity in the board design of public sector banks. For instance, the SBI Act of 1955 refers to seven director categories, while IDBI Bank, constituted under the Companies Act, has five director categories.

The move to give the top officials a longer tenure also has the support of the Nayak Committee.

"At present, bankers get appointed to top management positions a little too late in their careers for them to have adequately long tenures.

"These top management positions are contractual, and end at the age of 60 or after two years, whichever is later.

"While some officers do get longer tenures, most do not," the panel said, while suggesting that chairmen of state banks should have a minimum tenure of five year and executive directors, at least three years.

The Nayak Committee report is replete with examples of the skewed priorities of bank boards.

In one bank, the panel found that the taxi fare reimbursement policy got the same coverage in board discussions as the bad loan recovery policy.

Another bank deliberated on the purchase of office premises in Bhopal and provision of leased residential accommodation to officers in six locations at its board meeting.

Other non-strategic issues discussed at board meetings included the details of a lecture by a bank's chairman at a college, extensive coverage of the finance minister's visit to the bank and probable disciplinary action against manager-level employees.

Indicting the government-run banks for the "general absence of calibrated discussion in boards", the Nayak panel cautions that this could have dire implications for credit loan growth in these institutions.

Now it is up to the government to consider the flaws in the set-up of public sector banks and respond to the challenges quickly.