Alexis de Ducla is a chef with a degree in business management. But what sets him apart is the fact that he uses his culinary skills to help poor children in India.
Ducla, once a frequent visitor to India, has settled down in Chennai after traveling across the country. Here, he teaches the art of baking and conjuring up tasty snacks to poor students, and pays them a stipend to do so.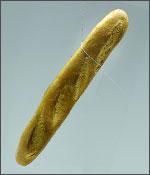 The idea for such a unique mission struck the Frech chef when he met Father Ceyrac, a priest who had worked with Mother Teresa's Missionaries of Charities in Kolkata.

Ducla, who was born and brought up in Paris, has always been interested in cooking. Though he opted for a MBA degree, his first love remained baking.
In his class in Chennai, students get free lessons on the nuances involved in baking the right cake. However, there are only boys in his class as he does not have the space to build a separate accommodation for girls.

Ducle's 'school' is run by the Charity Education and Rural Development Trust. His classes are also funded by philanthropists from India and France. They manage to make a reasonable amount of profit by selling their products.

Ducle admits that he finds Chennai's weather unbearably hot sometimes, but declares that he loves the city.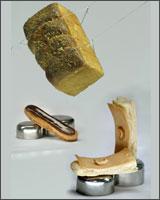 How does he choose his students? "They have to be poor and motivated. That is the criteria for selection to this unique school," says the chef, adding, "I want to provide the best training at the minimum cost'.

Along with cooking lessons, the students also get a helping of General Awareness, English, Tamil and Science lessons. 'Give the best for the least,' believes Ducle.

In October, Ducle, along with his students, plans to start a Café and Bakery here. However, the La Boulangerie will be an expensive affair, which will cater to only high-end hotels and restaurants.  

Ducle is also trying to prepare his students for the rigours and pressure of the hospitality industry. Explaining the rationale behind conducting classes in the day as well as in the night, he says, "The hospitality industry runs 24 hours a day. They have to learn to work in night shifts or they will not last in this field."
His unique classes recently had their first taste of success when one of his students got a job in the Park, a high-profile hotel in Chennai.

Alexis de Ducla can be contacted on 044- 45500082