A glance back at some important ups and down India Inc faced in 2018.
Kindly click on the image below to view the relevant story.
#1
How PNB scam effected consumer confidence
The buzz in the jewellery business amongst those who know him is that just weeks ago he was spotted having dinner at a London restaurant.
Pavan Lall reports.
He came, he saw, he ran away.
In other words, that's how jeweller Nirav Modi ended up after years of positioning himself as a purveyor of progressive, international quality jewellery good enough to sell to the Western world.
It was a vision that he almost fulfilled with stores that were launched across London, New York, Hong Kong and Macau as well as Mumbai and New Delhi.
If former liquor baron Vijay Mallya and his larger-than-life image was a side-show, then for Modi, it was the smoke and mirrors that distracted everyone from the crux of the issue.
Beyond the pretty faces, big art, fancy cars, and fancy diamond sets designed for auction houses like Christie's, the mystery around where his seemingly unending credit limits were coming from started to raise eyebrows in the last couple of years.
Until, finally, the house of cards came crashing down.
It turned out that the money was being raised from Punjab National Bank -- for over a decade -- through letters of undertaking for credit that were being issued in collusion with its officials and resulted in an Rs 130 billion scam that rattled banks and unsettled consumer confidence.
While international authorities are on the lookout for Modi, the buzz in the jewellery business amongst those who know him is that just weeks ago he was spotted having dinner at a London restaurant.
#2
NBFCs suffer IL&FS default domino effect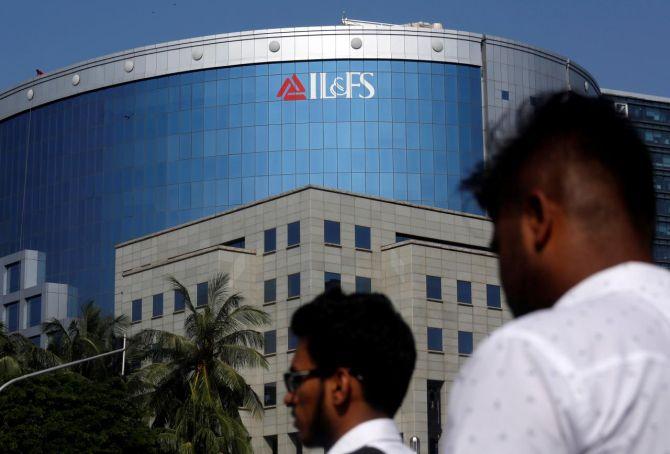 Investors started selling shares of all NBFCs and anxious mutual funds dialled New Delhi for help.
Dev Chatterjee reports.
The Indian financial sector was jolted in September when shadow bank IL&FS started defaulting to its debt worth Rs 910 billion.
The serial defaults by IL&FS, rated the highest by rating agencies, till the default reverberated across the financial world as almost all banks and mutual funds had lent money to the infrastructure financier.
The IL&FS default had a domino effect on the non-banking financial companies sector as investors started selling shares of all NBFCs and anxious mutual funds dialled New Delhi for help.
Before the IL&FS default became public, its chairman, Ravi Parthasarathy quit in July and flew to London citing a 'medical emergency' -- leaving the sinking ship in the stewardship of its vice-chairman, Hari Sankaran.
By September-end, it became clear that IL&FS would not be able to repay its debt as its shareholders, Life Insurance Corporation and State Bank of India, refused to bail it out.
In October, the government sacked the earlier board and appointed a new board led by banker Uday Kotak to set the IL&FS house right.
The new board was told that the group has 348 companies.
The board has identified several assets of the companies for sale and started by selling 34 luxury cars of the top executives who were till recently running the group without any checks and balances and took home salary increases of 66% -- led by Parthasarathy who received a 144% rise in salary in fiscal 2018.
Expect regulatory action against erring executives in 2019 as various government agencies complete their probe.
#3
Fortis Healthcare in ICU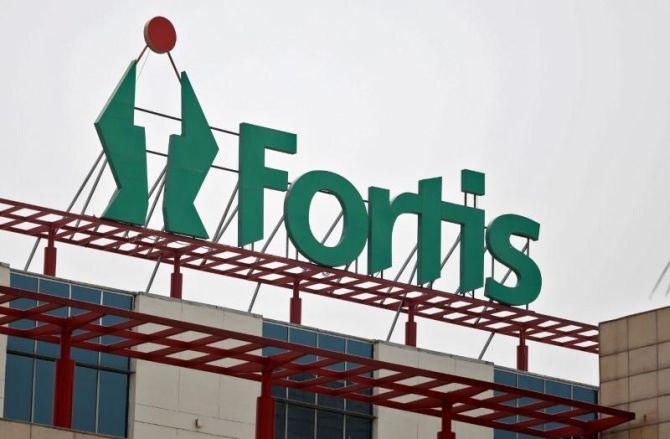 Fortis eventually declassified the Singh brothers as promoters in a bid to distance itself from the controversies and court battles.
Sohini Das reports.
Fortis Healthcare, now India's largest hospital chain, was set up in 2001 by Malvinder and Shivinder Singh who had inherited the legacy of Ranbaxy and Religare from their father and grandfather.
The hospital chain grew rapidly and even expanded overseas.
Soon the crown jewel Ranbaxy was sold to Japan's Daiichi in 2008 for $4.6 billion.
In the court battles that followed the sale, the Singh brothers, who are now estranged, were directed in February 2018 to pay Daiichi Rs 35 billion for misleading the drugmaker by withholding information.
By this time, newer entrants like Manipal and Apollo were also vying for pole position in the Indian healthcare market.
Fortis profits had started declining since 2010-2011 and it has been posting losses since 2014-2015.
To make things worse, allegations of money laundering to the tune of Rs 4.45 billion by the brothers began to surface, leading to investigations by the market regulator and the Serious Fraud Investigation Office.
Allegations of financial irregularities were reported against the group's financial services arm Religare.
The promoters's stake in Fortis continued to decline, slipping to less than 1%.
Fortis eventually declassified the Singh brothers as promoters in a bid to distance itself from the controversies and court battles.
The hospital chain was looking for an investor -- after several rounds of bidding, which saw Indian major Manipal Group along with PE partner TPG, China's Fosun, and even the Sunil Munjal-Anand Burman combine bidding aggressively, Malaysia's IHH won.
Meanwhile, old timers from the board were removed following minority shareholder activism, and a Sebi forensic audit showed that the brothers had siphoned money.
Finally, with the competition watchdog clearing the IHH deal, and the Malaysian major pumping Rs 40 billion into the beleaguered hospital chain in November to pick up a 31% stake, a Supreme Court order in December threw a spanner in the works.
Hearing a contempt plea by Daiichi, the court ordered a status quo in the Fortis-IHH deal till further notice.
So IHH has postponed its open offer -- and the saga seems far from over.
#4
Chidambarams hit hard by Aircel-Maxis saga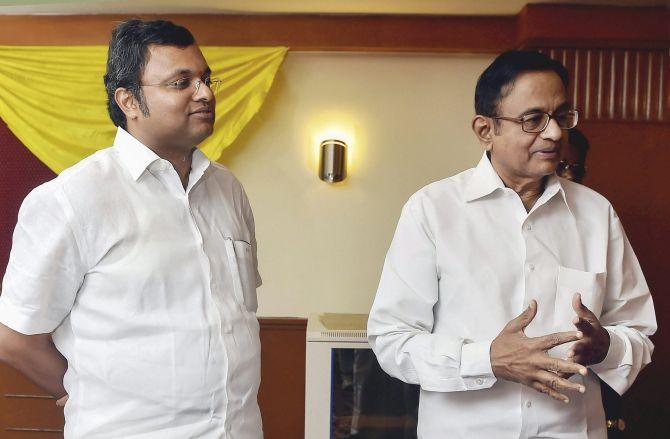 In November, the CBI told a local court that it has received sanction to prosecute P Chidambaram.
Surajeet Das Gupta reports.
Former finance minister P Chidambaram and his son Karti Chidambaram were collateral damage in a controversy that began in 2011 with roving entrepreneur C Sivasankaran complaining that he had been 'forced' by then Union communications minister Dayanidhi Maran to sell his telecom company Aircel to Malaysian company Maxis.
The quid pro quo: A Maxis sister company had invested billions in the Maran family's media conglomerate Sun TV.
During this probe, the Central Bureau of Investigation questioned Chidambaram on whether he was competent to approve the deal via the Foreign Investment Promotion Board.
The FIPB could sanction foreign direct investment deal worth up to Rs 1.2 billion.
The Maxis deal was worth much more, and should have gone up to the Cabinet.
At the same time, the Enforcement Directorate came upon a money trail that suggested that companies owned by Karti had received kickbacks from a Maxis associate company, possibly for facilitating the FIPB clearance.
Early last year, the special courts abruptly dropped all charges against the Marans.
But the CBI's probe into Chidambaram's role continued.
In November, the CBI told a local court that it has received sanction to prosecute P Chidambaram.
And the ED is pursuing a chargesheet filed against him in October.
Chidambaram pere and fils say there is no wrongdoing, have been interrogated several times and been granted several applications for anticipatory bail.
With an ED officer involved in the case facing an enquiry for corruption and BJP leader Subramanian Swamy threatening to withdraw from all cases filed against Chidambaram if the ED officer concerned is removed, this story will stay on the front pages in 2019.
#5
How Kingfisher unsettled Mallya's business empire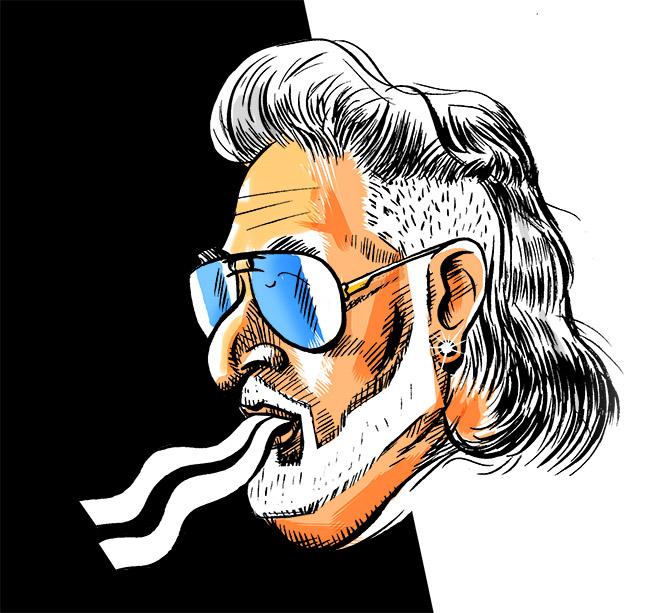 The airlines company proved to be his undoing as its business model floundered in 2008 when a global recession and soaring fuel prices brought it to a grinding halt.
Pavan Lall reports.
No one spells corporate vicissitude like Vijay Mallya.
Once upon a time he ran India's largest spirits company, breaking new ground with an airline that served food that customers raved about and easily being the most flamboyant and stylish Indian tycoon ever.
Now, he faces possible deportation from the UK, where he fled after leaving a trail of unpaid debts, his airline closed and his liquor firms sold.
Mallya, whose business was driven by the success of Kingfisher Beer and other alcohol brands, made his presence felt across sporting arenas like cricket with the ownership of Royal Challengers Bangalore, an IPL cricket team, Force India, a Formula 1 Grand Prix racing team, and dozens of champion thoroughbred racing horses.
The airlines company, which was launched in 2005, proved to be his undoing, as its business model floundered in 2008, when a global recession and soaring fuel prices brought it to a grinding halt.
Kingfisher Airlines went from being a disruptive airline to turning insolvent in 2012, with planes being seized and thousands of employees, and creditors being left high and dry.
The last year saw Mallya battling extradition and government charges of fraud from London.
Mallya, who is accused of owing banks Rs 90 billion, has publicly offered to make good on his debts and says in public announcements that he has been doing so since 2016.
Regardless, after months of legal back and forth, the Westminster magistrates courts in the UK ruled in favour of Mallya's deportation to India.
While counter-appeals are likely, the journey is nearing an end, and there's a strong possibility that Mallya will be brought back to India.
#6
YES Bank: Rana Kapoor and Madhu Kapur at loggerheads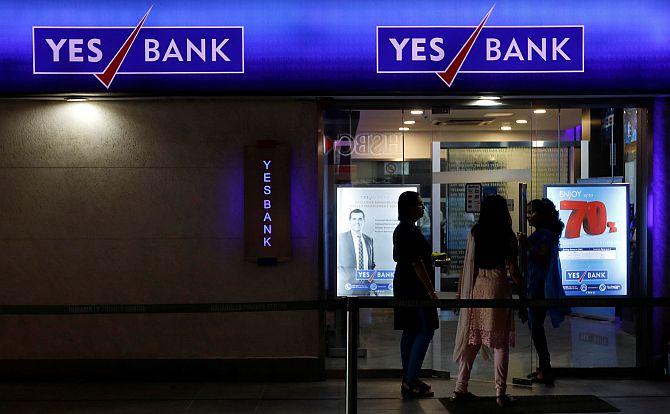 The bank's two promoter groups have been in active discussion since YES Bank's request for extending Rana Kapoor's term was rejected.
Nikhat Hetavkar reports.
Private lender Yes Bank saw a stormy year starting with the Reserve Bank of India cutting short Rana Kapoor's three-year term in September.
He will be in office till January 31, 2019.
The bank's request for extending Kapoor's term till April 2019 was turned down by the RBI in October.
The bank has seen four board-level exits in the past few months.
R Chandrashekhar resigned due to discontent over the bank's internal processes, contradicting the bank's statement that Chandrashekhar left for 'personal reasons'.
Former State Bank of India chairman O P Bhatt resigned from YES Bank's search committee citing 'conflict of interest'.
Independent director Vasant Gujarathi also stepped down.
The bank's chairman Ashok Chawla resigned in November stating that the transition period will require more involvement.
The post has been vacant since then and the bank decided its final recommendation for chairman in mid-December and will soon send it to the RBI for approval.
The bank had planned to complete the recruitment process of the successor by mid-December, however the timeline was shifted and the final list of candidates for MD & CEO will be submitted to the RBI by the bank after its board meeting on January 9, 2019.
Rating agencies Moody's and ICRA downgraded the bank's instruments in November, saying that the resignation of various board members raise concerns over corporate governance.
The bank's two promoter groups, led by co-promoters Rana Kapoor and Madhu Kapur, have been in active discussion since YES Bank's request for extending Kapoor's term was rejected.
However, there is still no clarity on the timeline for peace between the two groups.
#7
Unceremonial end to Chanda Kochhar's career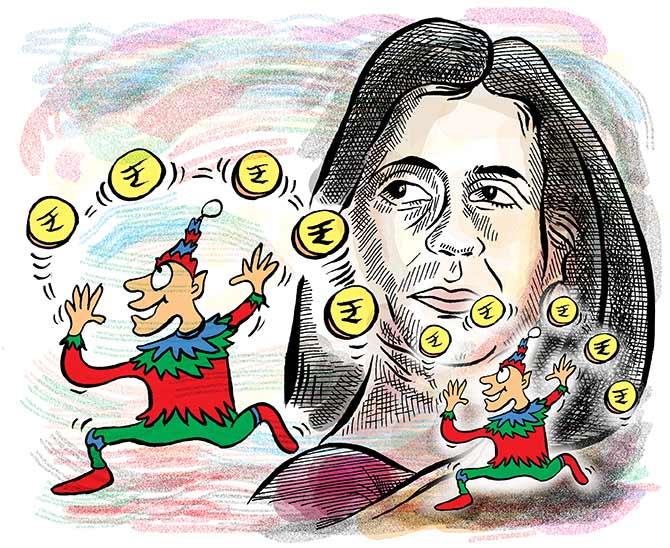 With a pending Sebi investigation, this saga is still far from over.
Nikhat Hetavkar reports.
The buzz did the rounds for about two years: ICICI Bank's then MD & CEO Chanda Kochhar was being accused of conflict of interest and quid pro quo in a bank loan to the Videocon group through a whistle-blower complaint.
In February, the CBI launched a preliminary enquiry into the allegations.
Kochhar denied the allegations, following which the bank board expressed full support for its CEO and accepted her explanation that no ethical lines had been crossed in the loan ICICI Bank extended to Videocon, the promoter of which had business dealings with Kochhar's husband.
Over the next few months, the matter was investigated by multiple authorities including the income tax department and Securities Exchange Board of India.
But the matter refused to die down.
In May, the bank set up an internal probe against Kochhar headed by former Supreme Court judge B N Srikrishna after a second whistle-blower complaint made the same allegations.
In June, the bank announced that Kochhar would go on leave till the probe is completed and it appointed Sandeep Bakhshi as its chief operating officer and interim CEO.
The bank posted its first quarterly loss since listing in July and the bank's August filing to the US markets regulator Securities and Exchange Commission said the allegations against Kochhar could severely impact the bank's ability to do business.
Shareholders expressed their discontent over Kochhar in the bank's annual general meeting in September.
In October, Bakhshi officially took charge as CEO, as Kochhar abruptly sought early retirement.
The bank said the probe into Kochhar will continue.
With the Sebi investigation also pending, this saga is still far from over.
#8
For Paytm, 2018 was more bitter than sweet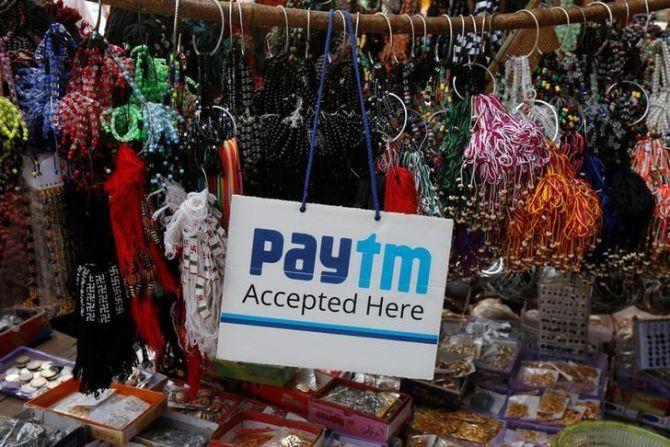 For Paytm, 2018 has been mostly about fire-fighting and damage control.
Karan Choudhury reports.
For controversy's favourite child Vijay Shekhar Sharma, the CEO and founder of country's largest mobile wallet Paytm, 2018 was more bitter than sweet.
After Alibaba and SoftBank Group, Sharma managed to rope yet another big name investor -- Warren Buffett-led investment firm Berkshire Hathaway Inc, which bought close to a 3% stake for $300 million.
But the rest of the year has been mostly about fire-fighting and damage control.
In May, the company was hit with a sting operation, which showed Ajay Shekhar Sharma, Vijay's brother and a senior vice-president in the company, claiming that the government had asked for the personal data of some Paytm users in the aftermath of stone-pelting incidents in Jammu and Kashmir last year.
He also went on to talk about his and Vijay's deep rooted connections with the Rashtriya Swayamsevak Sangh.
But the biggest scandal broke in October when Ajay Shekhar lodged an FIR with the Noida police about his brother getting extortion calls threatening to leak the founder's personal data.
Sensationally, the investigations led to Sonia Dhawan, Vijay's private secretary and the company's vice-president of corporate communication.
Sharma has maintained that he is shocked and wants answers.
'I have always believed her (Sonia Dhawan) to be trustworthy. It is possible that she has been used as a conduit. Cops will unearth the truth,' he said.
From allegations of harassment, pressure to sell an employee stock ownership plan, to not one but two different extortion calls, the case surrounding Sharma's data theft seems to be getting murkier.
As things stand, Dhawan is still in jail and her lawyer plans to file a fresh bail appeal following a chargesheet filed by the Noida police.
#9
Sun Pharma sees major downfall in valuations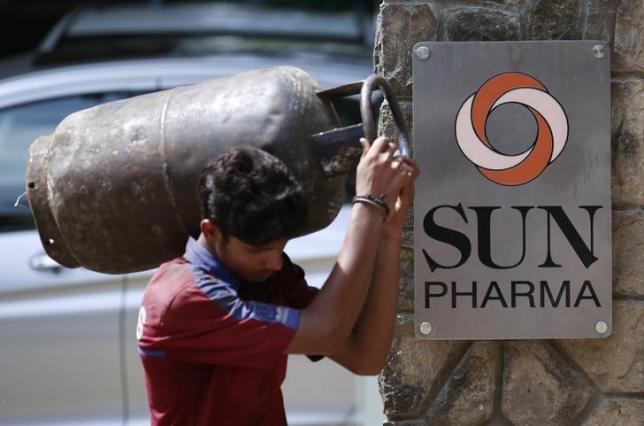 Dilip Shanghvi did not disclose details of loans citing business sensitivity.
Sohini Das reports.
India's largest pharmaceutical company, the Dilip Shanghvi-led Sun Pharma, saw its valuations tumble when a note titled 'Murky Waters of Sun Pharma' by a foreign brokerage did the rounds on social media in November-end.
The note talked of inadequate disclosures by the firm related to the role of Shanghvi's brother-in-law and an executive director of Sun Pharma, Sudhir Valia, about Sun Pharma's past links with dubious traders Ketan Parekh and Dharmesh Doshi, about related-party transactions involving Shanghvi and his family and guarantees given to a certain real estate firm, Suraksha Realty.
Then, news of a whistle-blower lodging a complaint with Sebi surfaced.
Sebi sources confirmed that following the complaint, it was planning to reopen investigations in an earlier insider trading case (when Sun bought Ranbaxy from Daiichi) and on matters related to taxation and foreign currency convertible bonds.
The insider trading case was settled by Shanghvi and others in August 2017 on payment of Rs 1.8 million.
The whistle-blower has allegedly questioned the selection of a little-known London-based firm Jermyn Capital to manage Sun's FCCB issue in 2004.
Following the stock tanking to a six-month low, Sun Pharma's leadership held an investor call.
Shanghvi, however, failed to provide satisfactory answers to questions raised by analysts on an unsecured loan advance (Rs 22.4 billion) to employees and others.
However, Shanghvi said the firm was ready to take necessary steps if investors were unhappy.
But the stock fell to a five-year low soon, because Shanghvi did not disclose details of these loans citing business sensitivity.
#10
Jet Airways tumbling down from the sky?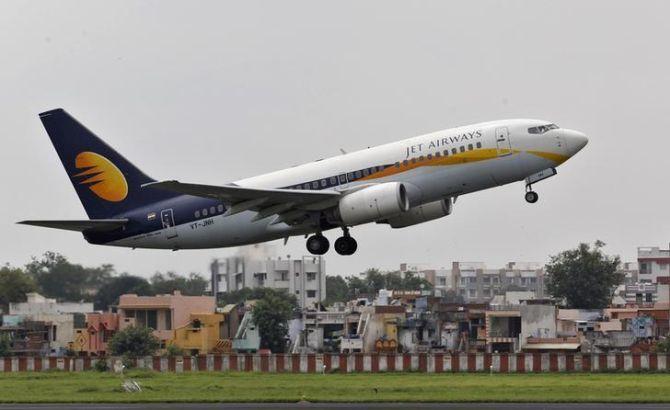 The Tatas reportedly imposed onerous conditions that Naresh Goyal was unwilling to accept.
Aneesh Phadnis reports.
Jet Airways and Etihad are back to the negotiating table five years after their deal, which gave Jet much-needed funds and the Gulf airline access to the Indian market.
With Jet facing turbulence -- it has lost over Rs 25 billion in the first half of FY19, delayed salaries and vendor payments and has large loan repayments due -- its founder Chairman Naresh Goyal has tapped his strategic partner in Abu Dhabi for a bailout.
A deal between Jet and Etihad now looks likely, but depends on Goyal ceding control over the airline he founded 25 years ago.
Goyal reached out to Etihad after discussions with the Tata group for an equity infusion in the airline made no headway.
The Tatas reportedly imposed onerous conditions that Goyal was unwilling to accept. Private equity funds, too, showed initial interest, but backed out.
Pushed to the wall, Goyal flew to Abu Dhabi last month.
Jet and Etihad have a long association which dates much before the 2013 strategic partnership.
Jet helped in the formation of Etihad in 2003 and the two had a code share partnership before signing a Rs 20.60 billion equity deal -- the first after foreign direct investment norms in aviation were relaxed.
Relations between the two, however, turned cold over the past several months.
While Goyal was courting new friends in Air France-KLM and Delta, Etihad's investment strategy was floundering.
There were occasional reports of Etihad exiting its India investment too, which the Gulf airline has denied.
Now the Abu Dhabi-based airline is looking for a much larger role in running Jet.
Goyal owns 51% while Etihad holds 24%.
It has room to increase its stake up to 49% under FDI norms.
Various options are being considered including Etihad increasing its stake up to the permissible limit, roping in an Indian partner and so on.
Talks have been held with State Bank of India for a debt-to-equity conversion which would see the lender picking up a significant minority stake.
#11
Cheers! HUL-GSK's Rs 317 bn deal a market booster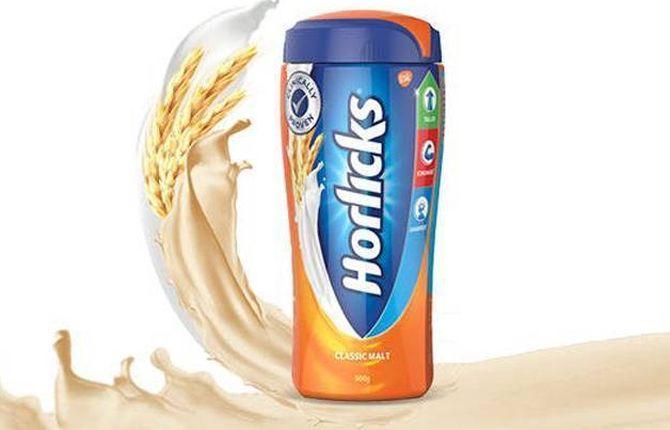 Unilever kept its sights at its target despite the odds stacked against the deal with GSK Consumer.
Viveat Susan Pinto reports.
The fight for the nutrition business of GlaxoSmithKline Consumer, including brands Horlicks and Boost in India, was never going to be easy, given its size and valuation.
At Rs 317 billion, Hindustan Unilever said it was merging GSK Consumer with it, making the former the largest food company in the country with a turnover of Rs 107 billion.
The development came as parent Unilever globally said it was acquiring Horlicks and other health food drinks from GSK in over 20 markets for 3.1 billion pounds.
The transaction had three parts including GSK picking up a 5.7% stake in HUL, valued at Rs 230 billion (2.6 billion pounds).
The other two parts included GSK's 82% stake in its Bangladesh unit, which would be paid in cash (150 million pounds) and sale of brand rights and operations in other countries, also in cash (for 416 million pounds).
While Unilever was one among many suitors in the initial stages, it wasn't the favourite to bag the deal.
Instead, archrival Nestle, which had entered the final lap along with Unilever, was.
There were clear reasons for this.
There was a greater fit between Nestle and GSK Consumer in terms of profile, portfolio and positioning.
But there is a popular saying: Fortune favours the bold.
Unilever kept its sights at its target despite the odds stacked against it.
While the Anglo-Dutch major is a big player in foods, it has no meaningful presence in health food drinks.
In many respects, the latter will be a new category for it and its Indian unit HUL, fighting incumbents such as Mondelez (Bournvita) and Zydus Cadila Group (which has Complan) besides Nestle.
There are other challenges too, including a slowing category and alternatives to health food drinks, that are slowly emerging.
#12
Finally, Flipkart is in Walmart's kitty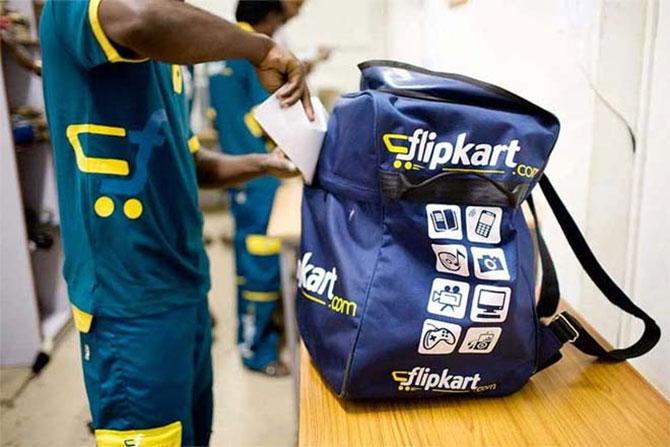 In May, American brick and mortar biggie Walmart signed up to acquire a controlling stake in India's largest e-commerce company Flipkart in an eye-popping $16 billion deal.
Nivedita Mookerji reports.
The summer of 2018 brought along the hottest deal of the year.
In May, the American brick and mortar biggie Walmart signed up to acquire a controlling stake in India's largest e-commerce company Flipkart in an eye-popping $16 billion deal.
If fund-raising from marquee foreign investors was defining the start-up space in the country so far, the Walmart-Flipkart deal took the definition to another level, valuing the Sachin Bansal and Binny Bansal-founded company at around $21 billion.
The investor markdowns of the past months were washed away in a single stroke, establishing firmly the worth of the business that was started by two IIT graduates in 2007 by selling books online.
The deal also meant Walmart had reconciled with the idea that its wait for foreign direct investment in multi-brand retail (physical retail formats such as supercentres) to sell directly to the Indian masses was turning futile and that the best way to tap the promising market was through online.
The American behemoth also managed to get another job done--heating up competition for Amazon, its rival in the US.
In return, not only has the posterboy of Indian e-tail become Walmart for all practical purposes, the entire online shopping ecosystem is now being guided by the deep pockets of two American majors.
Shareholders of Walmart have, however, been worried ever since the announcement, questioning the logic of investing so much in a loss-making entity.
If that kept Walmart on tenterhooks soon after the champagne sessions at Flipkart townhalls had ended, the Bansals' exit gave the fairy tale valuation story another twist.
While Sachin Bansal, the face of Flipkart for years, had to unceremoniously leave the company as a result of the deal, the other co-founder Binny too had to step down months later over allegations of personal misconduct.
#13
High-profile exits from the corner office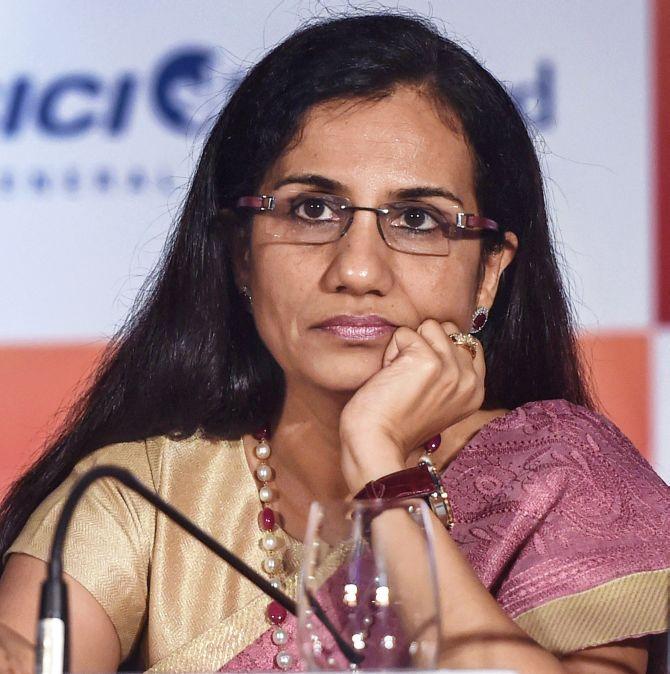 Head hunters and HR managers say 2018 was particularly challenging as #MeToo cases too came out, which impacted a few CEOs of relatively smaller companies.
Dev Chatterjee and Raghu Mohan report.
Not many Indian CEOs are likely to forget 2018 anytime soon.
It's a year that was marked by several big-bang exits from among their own ilk.
While ICICI Bank Managing Director and Chief Executive Officer Chanda Kochhar had to quit over allegations of quid pro quo, Infrastructure Leasing & Financial Services Vice-Chairman Hari Sankaran and the entire board were sacked by the government as the infrastructure financier failed to pay interest and principal on its debt of Rs 910 billion.
A surprise corner-room exit was that of Aditya Ghosh who left IndiGo while the RBI did not give an extension to Rana Kapoor as MD and CEO of YES Bank, allowing him to stay in office till January 31, 2019.
Fortis Healthcare Chairman Malvinder Mohan Singh and Non-Executive Chairman Shivinder Mohan Singh resigned from their positions after the Delhi high court upheld an international arbitral award of Rs 35 billion passed in favour of Japanese pharmaceutical major Daiichi Sankyo, which had alleged that the former Ranbaxy promoters had concealed information about the proceedings against them by the US Food and Drug Administration.
The Singh brothers said they wanted to free Fortis from any encumbrances that might be linked to them.
But it was the departure of online retailer Flipkart's co-founder and Group CEO Binny Bansal over charges of 'personal misconduct' which made the entire industry sit up and take notice.
Within months of acquiring Flipkart, American retail giant Walmart said Binny had not disclosed certain serious allegations made by a former colleague.
Though Binny strongly denied the allegations, he had to step down in November.
In May, co-founder and former CEO Sachin Bansal had quit after Walmart bought a 77% stake in Flipkart for $16 billion.
ICICI Bank appointed former Supreme Court judge Justice B N Srikrishna to probe allegations of conflict of interest and quid pro quo against Kochhar in the Videocon loan case, while investigative agencies are probing Hari Sankaran and other IL&FS officials.
Head hunters and human resources managers say 2018 was particularly challenging as #MeToo cases too came out, which impacted a few CEOs of relatively smaller companies.
"The CEO's conduct must be above suspicion like Caesar's wife. With social media pressure, the CEO's role will become more important in setting the rules for all employees, both in terms of probity and accountability," said the HR head of a top conglomerate who did not wish to be named.
An interesting sideshow of the exits of CEOs at private banks is that of succession.
While Kochhar was replaced by Sandeep Bakhshi who was heading ICICI Prudential Life Insurance, Axis Bank brought in Amitabh Chaudhry from HDFC Standard Life Insurance to replace Shikha Sharma as MD and CEO.
The RBI has asked YES Bank to appoint Kapoor's successor by February 1, 2019.
Finding a successor is not an easy task for India Inc.
Priya Chetty-Rajagopal, founder and managing partner at C-suite head-hunting firm Multiversal, said: "It has something to do with the fact that as a people, we like to have someone to look up to. The distance between the number one and two is huge. We also don't take kindly if someone states their ambitions to move into the top job. It's just not part of the culture here."
#14
Tough regulatory regime for pharma industry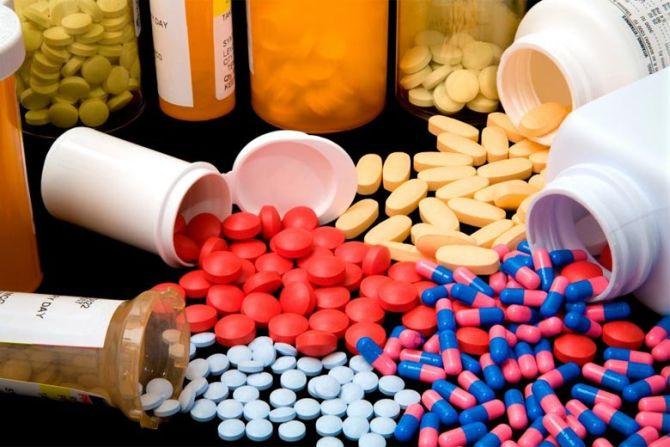 The falling rupee helped firms offset the impact of input cost hikes in the second quarter.
Sohini Das reports.
It was a rough year for the pharmaceutical industry in more ways than one.
Apart from the ban on over 300 fixed-dose combinations, and the rise in prices of bulk drugs because of manufacturing slowdown in China, there were signs of volatility in domestic sales because of the base effect of the goods and services tax implemented in 2017.
The falling rupee, however, helped firms offset the impact of input cost hikes in the second quarter.
Exports were buoyant, hitting $11 billion in the April-October period.
It is expected to cross the $17.27 billion mark achieved in 2017-2018.
Though investment on research and development has more than doubled over the past five years -- from $700 million per annum to $1.6 billion a year -- there are signs of slowdown, as companies are exercising caution while choosing molecules to invest in.


Creation: Ashish Narsale/Rediff.com