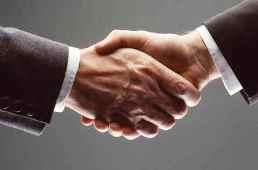 The dispute between YES Bank promoters -- Rana Kapoor and Madhu Ashok Kapur (widow of co-founder Ashok Kapur) -- might be heading for an out-of-court settlement, with both parties appearing to be in favour of such an arrangement, according to people familiar with the developments.

"It will be nice, as nobody wants a situation like this. We will certainly favour an out-of-court settlement," a person close to Madhu Kapur told Business Standard, requesting anonymity because of the sensitivity of the issue.

In 2009, a few months after Ashok Kapur's death in the 26/11 Mumbai terror attack, Madhu Kapur had requested the bank for a board position but the proposal was rejected.

Earlier this month, she requested the bank to appoint her daughter, Shagun Kapur Gogia, as her nominee board member.

Kapur then filed a petition in the Bombay High Court, requesting a stay on the bank's annual general meeting and alleged she had not been consulted on the appointment of three directors -- Diwan Arun Nanda, Ravish Chopra and M R Srinivasan -- in violation of the bank's articles of association.

While the court refused to order a stay on the AGM, it directed YES Bank to advance its board meeting by a month to June 27 and consider Gogia's appointment as a director on the bank's
board.
"YES Bank Chairman M R Srinivasan and Rana Kapoor had offered to discuss Shagun's appointment in the bank's next board meeting (originally scheduled on July 24) even before the court order.
"They had offered to resolve the dispute through discussion.
"So, there is scope for this matter to be settled outside of court," said another person familiar with the development.
A source indicated the disagreement between the promoters was primarily over the right to nominate directors on the board of the bank.
"Whether or not Shagun should be appointed is secondary.
"According to the articles of association, the family of Ashok Kapur has the right to nominate directors on the bank's board.
"That right needs to be protected," the person said, adding the dispute could be resolved if the bank allows Madhu Kapur to nominate directors.
Another person confirmed both the parties were in favour of an out-of-court settlement, saying: "Both the groups need to reach an agreement; I am confident that it is possible." The next hearing on the case is scheduled for July 1.