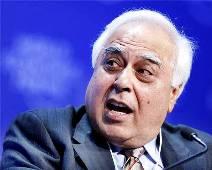 Ivy League colleges -- Yale, Harvard, Princeton and the Massachusetts Institute of Technology -- have approached the ministry of human resources development to collaborate in the proposed Innovation Universities across the country, official sources said.
These universities are a part of the ministry's 'brain gain' policy to attract talent from all over the world. Human resources development minister Kapil Sibal had last August announced that 14 Innovation Universities will be set up in the country under the 11th Five-year Plan (2007-12).
During his visit to the US in October, Sibal had met senior functionaries of three top universities -- Harvard, Yale and MIT -- and had discussed the prospects of them setting up Innovation Universities in India in partnership and collaboration with Indian institutions.
Sam Pitroda, the well-known technocrat and the head of the National Knowledge Commission, is learnt to be drafting the details for establishing the Innovation Universities.
"Pitroda will soon meet Prime Minister Manmohan Singh and discuss the matter. An announcement on the details could come up during the Republic Day ceremonies," said a source close to the development.
The ministry is also looking at public-private partnerships for establishing some of the Innovation Universities. This means that these universities would be autonomous, and outside the purview of the University Grants Commission or the All India Council for Technical Education.
Image: Kapil Sibal