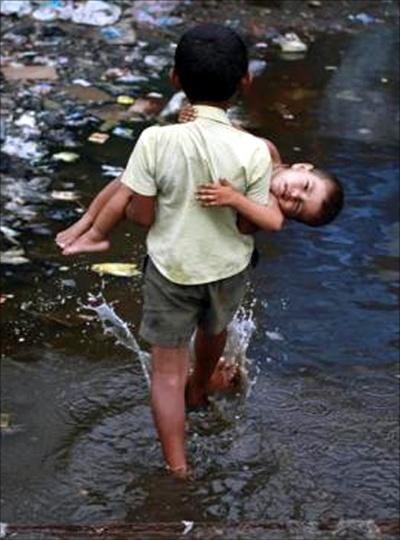 International cooperation to tackle climate change and 'going green' should not mean hundreds of millions are left 'hungry' or 'homeless', India has said, stressing that the world's poor must have a fair access to global resources and environmental space.
"We will help the fight against poverty if we address the problem of climate change and environmental degradation consistent with the principle of equity," Counsellor in the India's Permanent Mission here Amit Narang said at a Second Committee session on poverty eradication in the UN General Assembly on Tuesday.
He said the 'urgent imperative of going green' should not mean hundreds of millions 'going poor' or 'going hungry', millions 'going homeless' or millions of children condemned to a permanent state of poverty."
Narang stressed that the poor of the world need fair access to their share of the world's resources, environmental space and of its consumption.
"International cooperation on finding a solution to issues such as climate change must ensure that the burden of the problem does not fall on those who contributed least to it but who still bear its heaviest burden," he said.
He pointed out that over a billion people, twice the combined population of Europe live a life of absolute poverty; some 805 million are chronically undernourished and over 1.5 billion lack access to essential medicines.
He further added that at least a third of human deaths annually, almost 18 million can be attributed to poverty related causes.
In the backdrop of these dismal numbers, Narang said world leaders declared last month that there can be no sustainable development as long as poverty and hunger persist when they adopted the ambitious post 2015-development agenda.
"We hope that under the new development agenda, we will attack the problem of poverty more directly, with all our resources and with all our imagination," he said.
He noted that the international community's experience under the Millennium Development Goals is clear witness that poverty will be reduced when there is robust and sustained inclusive economic growth in developing countries, when developing countries build infrastructure and when they enhance industrialisation and innovation in their economies.
Image: A colossal three-fourths of rural Indians earn less than Rs 5,000 per month; Photograph: Reuters