Drug firm Wockhardt today said it has received final approval from the US health regulator for marketing generic bupropion hydrochloride tablets used for treating depression and is launching the product immediately.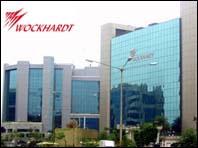 The company has received final approval from the United States Food & Drug Administration (USFDA) for marketing bupropion hydrochloride 12-hr extended release tablets in the strengths of 100 mg, 150 mg and 200 mg, Wockhardt said in a statement.
Bupropion tablets are generic version of Glaxo Smithkline's Wellbutrin SR tablets.
Commenting on the approval, Wockhardt Founder Chairman and Group CEO Habil Khorakiwala, said, "This is our sixth ANDA approval in past two weeks and Bupropion SR 12-Hr is yet another product based on extended-release technology."
Citing IMS Health data, the company said the total market for this product in the American market is about $268 million.
The product will be manufactured at the company's facility at Waluj in Maharashtra, it added.