Six years ago, the company discovered an incident of embezzlement of about $4 mn by an employee, reports Ayan Pramanik.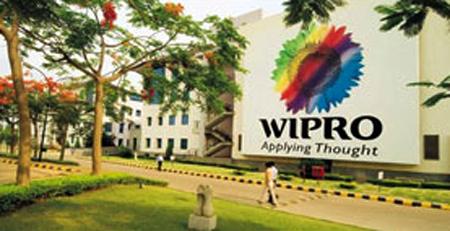 Software major Wipro said it had agreed to pay a civil penalty worth $5 million to the US Securities and Exchange Commission (SEC) to resolve a six-year investigation on account of embezzlement of funds by an employee.
In a filing to the BSE, the company said while agreeing to a settlement, it neither admits nor denies the allegations made by SEC that Wipro violated certain provisions of the Securities Exchange Act of 1934.
'Under the terms of the settlement, the company consents to pay a civil money penalty of $5 million to cease and desist from committing or causing violations of the Exchange Act and to undertake certain follow through action. The company believes it is in its best interests and that of all its stakeholders to resolve this prolonged matter,' the company said in the filing.
Six years ago, the firm found an embezzlement of about $4 million (about Rs 20 crore/Rs 200 million) by an employee in the controllership division within the finance department.
The employee, Anup Kumar Agarwal, allegedly managed to transfer the money from Wipro's corporate account to his and his family members' accounts by stealing the official net banking password from another Wipro staffer.
When the company came to know about the December 2009, it managed to substantially recover the entire embezzled amount before Agarwal decided to end his life on December 24, 2009.
The SEC initiated an enquiry in September 2010. While the company identified the underlying internal control weaknesses and conducted investigation to tighten the policies, it also hired external auditors to review the matter.
Analysts say this is the right approach, looking at the changing business environment in the US.
Information technology services firms, which deliver a large share of their services to the US, are bracing for a tough environment with President-elect Trump's promises to push more local hiring by companies that do business there and making stringent immigration law.
Experts have also predicted steps by the new administration like visa fee hike in the near term.
"Wipro's decision to reach a settlement with the SEC could well be a measure to play safe, anticipating the new administration in the US," said Sanchit Vir Gogia, chief executive of Greyhound Research.
Wipro's share price closed Rs 2.40 or 0.52% down at Rs 458.95 on the BSE on Friday.