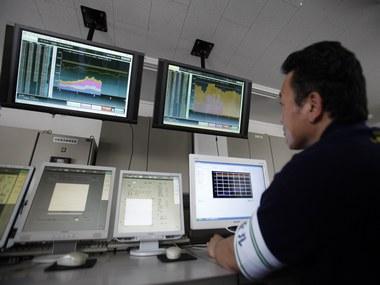 As markets watchdog Sebi plans a capacity augmentation of its fraud detection system, IT majors, including Wipro, HCL, Tech Mahindra and L&T Infotech, have evinced interest in bagging the contract.
Besides, some global players like HP and IBM as well as consultancy major KPMG have shown interest.
The Securities and Exchange Board of India (Sebi), which is tasked with the job of regulating capital markets and check any wrongdoings, is planning to expand the capacity of its Data Warehousing and Business Intelligence System (DWIBS).
It is used for speedy analysis of trade data to identify possible violations like insider trading, share price manipulation, front running and pump-and-dump scams.
Since being put in place in 2011, DWIBS has helped Sebi bust a large number of fraudulent and manipulative activities in the stock market and is one of the main data sources for the regulator for its investigations.
While DWIBS has been developed into a very sophisticated system over the years, Sebi is now looking to augment the capacity for data warehousing and for generation of business intelligence reports.
DWIBS, which went live in December 2011, collects transaction and master data from exchanges (NSE, BSE, MCX-SX, USE), as also from depositories (NSDL, CDSL) on a daily basis and generates reports in a highly time-efficient manner.
Sebi has already carried out an upgradation of its Integrated Market Surveillance System (IMSS), through which it undertakes its market surveillance functions and collects data for suspicious market activities through multiple sources, including its network systems at stock exchanges and other market infrastructure institutions.
Sebi has got a sophisticated surveillance system, which generates at least 100 alerts of suspicious trading activities every day.
After following up on all these alerts on various automated parameters, an estimated 8-10 alerts are taken for next-level analysis and therefore investigation and enforcement actions are carried out for necessary cases.
These systems also track media reports for information being shared among the investors and those are put under scanner that appear suspicious and in violation to the Sebi regulations and model codes of conduct for various entities, including listed companies and market intermediaries.
In reply to a tender floated by Sebi for DWIBS capacity augmentation, the entities that have evinced interest in bidding also include SAS, Teradata and Virtusa.
Sebi, which has invited bids till March 27 for the project, has already replied to queries raised by a number of bidders, namely Teradata, SAS, HP, Wipro, KPMG, IBM, Virtusa, HCL, Tech Mahindra and L&T Infotech.
IT giant Tata Consultancy Services (TCS) is the existing solution partner of DWBIS and the selected bidder for its capacity augmentation would need to work jointly with TCS for a smooth and seamless augmentation and integration.