The Reserve Bank of India is likely to take steps to address the tight liquidity situation in the banking system, Deputy Governor H.R. Khan said on Tuesday.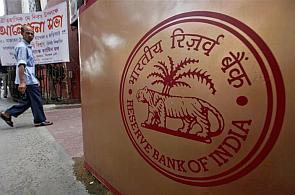 The RBI was making an assessment on the liquidity situation, Khan told reporters on the sidelines of a central bank event, responding to
a question on the timing of open market operations.
The deputy governor also said the government's cash balance was "quite substantial", which is an indicator of excess idle money with the government, outside of banks.
The current liquidity shortage is reflected in the RBI's repo borrowing window, where banks on an average have borrowed close to a trillion rupees over the last four days.