Potential of online food ordering market pegged at about Rs 95,000 crore; competition among quick-service brands likely to intensify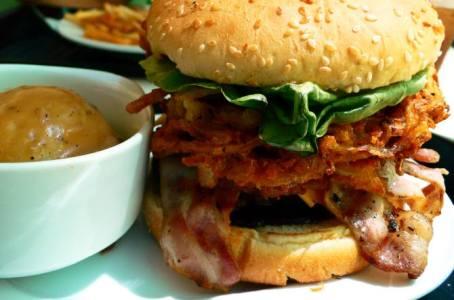 Convenience and value are the two key factors that have led to the exponential growth in online commerce.
After e-retailers brought the best fashion brands to doorsteps of consumers, aggregators like Zomato, TinyOwl and FoodPanda are promising to do the same with gourmet delights.
After electronics and fashion, the next retail segment to go online is the food business.
The organised food business in India is worth $48 billion, or Rs 3 lakh crore, of which food delivery is valued at $15 billion (Rs 94,755 crore).
With online food delivery players like FoodPanda, TastyKhana, TinyOwl and Zomato building scale through partnerships, the organised food business is headed for some exciting yet turbulent times.
Food aggregators are nothing but marketplaces, which bring together consumers and organised and unorganised food makers.
Small and big players are viewing this channel with great interest as it reduces the cost of acquiring customers substantially.
Typically, 30-40 per cent of revenue of any food business is spent on marketing, but with these platforms, the cost of customer acquisition drops down.
But this also means that the market leaders can no longer take their position for granted because competition is set to explode and rivals can reach more places than before with these platforms.
Domino's started its online delivery channel in 2011 before others and today online ordering accounts for 30 per cent of its delivery business.
Harneet Singh, vice-president (marketing) at Domino's Pizza, says both the mobile app and online ordering are seeing high double-digit growth. Domino's does 50,000 deliveries in a day, of which 15,000 are ordered online.
That simply gives a sense of the potential of the market.
Domino's, which currently has 73 per cent of the organised pizza market, is a behemoth in the space and it sees tremendous potential in food aggregators as a channel to reach consumers.
Though the online aggregators today account for a small portion of the deliveries, Singh expects this channel to grow, which is why Domino's has tied up with FoodPanda.
Explaining the sudden explosion in online food aggregator businesses, Saurabh Kochhar, CEO of FoodPanda, says: "The reason behind the excitement is that as a space it is untouched.
"As a category, food is an essential item and there is a repeat business potential. Everybody is trying to grab a piece of the pie of the food business.
"Food delivery is a big business in India and the next Flipkart can come out of this category."
More reach
Online food aggregators or marketplaces are a new distribution channel for food brands.
Akhil Puri of New York pizza chain Sbarro believes online aggregators give brands additional channel to access customers.
"We get to penetrate areas where our reach is limited through these channels."
Faasos, another food brand, processes 60,000 orders a month that come through its mobile app.
Rohit Bhate, co-founder of Faasos, says: "Over the past one year, there has been exponential growth in the number of people ordering food on the mobile phone in India."
Rediff.com also has an e-commerce business which competes in some areas with Flipkart