Delhi airport, the country's busiest, runs out of slots due to runway capacity constraints.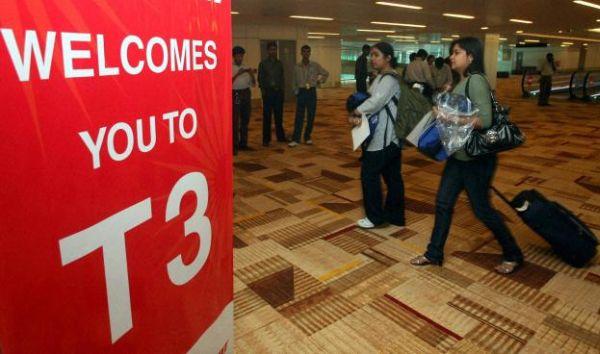 There will be very few new flights from Delhi this winter as the country's busiest airport has virtually run out of slots.
The Delhi airport sees over 1,200 flights daily and its three runways can handle 67 aircraft movements per hour. While the terminal expansion is facing delays, the Delhi International Airport Limited (DIAL) has expressed its inability to allow more flights due to runway capacity constraints.
A senior executive from a private airline said hardly any new slots have been allocated to carriers for the winter schedule.
"Delhi airport is going the Mumbai way," he said.
Among the lucky ones to get slots are Alitalia, VietJetAir and Jet Airways, for international services.
DIAL did not comment for the story.
Last year, the Delhi airport handled over 55 million passengers and traffic grew 21 per cent - which was the fastest rate among all airports handling 40 million passengers annually in the world.
Traffic at Mumbai airport, the second-busiest in the country, grew 9.9 per cent as limited slots led to addition of few services. This fuelled growth in Delhi and airlines like Vistara and AirAsia made it their hub but a rapid growth strained the airport's infrastructure.
A few months ago, UK's air traffic control submitted its recommendations to improve ground infrastructure and air navigation procedures at Delhi and the same have been accepted.
"The civil aviation ministry is working with DIAL on measures to handle more flights at Delhi," said Airports Authority of India chairman Guruprasad Mohapatra. He said discussions are also on with the air force for opening airspace under its control for civilian flights.
A large part of the airspace around Delhi is under air force control, thus restricting corridors for civilian flights. Also, the three runways at Delhi do not see simultaneous take-offs or landings because of design issues and arrivals are separated by three miles.
"There are slot constraints at Delhi but it is not that none is available," Mohapatra added.
The congestion at Terminal I is creating problems, too.
"The Terminal 1D at Delhi is already saturated, resulting in serious impact on airline operations and customer experience. Expansion of terminal will take another two to three years. The process of deciding which airline will move to T2 has taken more than 12 months, creating development challenges. Opening of Hindon air base for passenger flights faces challenges due to surface access, higher prospect of bird strikes and splitting airline resources at yet another location," aviation consultancy CAPA said in its report.
CAPA has warned of serious capacity challenges for Indian airports as domestic airlines are expected to induct 350-400 planes over the next five years.
"Airlines are already facing challenges securing overnight parking bays. This will become increasingly difficult with so many aircraft scheduled for induction over the next five years. As metro airports become saturated, airlines will have to deploy more capacity to Tier-II cities over the next three years," CAPA has said.