A farmers' co-operative aspires to become a global brand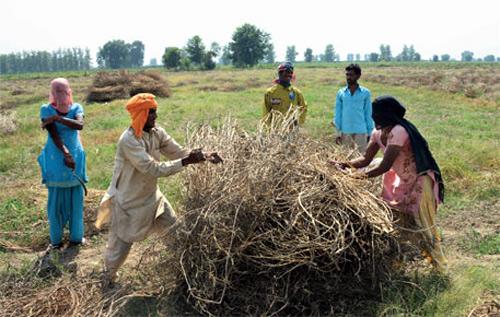 After years of being known as a farmers' co-operative, Indian Farmers Fertiliser Cooperative is going urban.
In existence since 1967, it is expanding its portfolio of products and services and reaching out to the young urban professional community, the centre of every marketing pitch today.
And it has, to begin with, set aside Rs 6 crore (Rs 60 million) for 2015-16 for branding and promotional activities.
A trusted name among farmers, IFFCO wants to build on that and reach out to the young and professional city dweller.
It is also keen to establish itself as a global organisation.
It has 13 joint ventures where it partners with multinationals and Indian private sector giants and is seeking alliances with companies from across the globe.
IFFCO is, therefore, reaching out to the young Indian urban professional as well as the wide network of organisations that want to tap into the potential of this segment.
It is important therefore to create an umbrella brand that its diverse set of products and services can gather under.
To that end IFFCO is investing in digital platforms and employing targeted communication strategies that appeal to a wider set of customers.
IFFCO is an aggregation of 36,666 farmer cooperatives.
Dr US Awasthi, managing director and chief executive officer, IFFCO believes the 'uniqueness' of IFFCO's business model and the 'sheer scale and reach of the company makes communication an essential element'.
He is keen that the company becomes as much of a household name in urban as it is in rural India.
It is not an easy road to travel, but also not an impossible one. Its peers Gujarat Co-operative Milk Marketing Federation (Amul brand) and Delhi's Mother Dairy have managed to do so with remarkable success.
Alpana Parida, President of DY Works, which has Amul, Nestle, PepsiCo and Kellog's amongst its clients says, 'Brands have a value system.'
She believes that a co-operative, by its nature, has the potential for an interesting story. But 'it is very important to have the consumers' attention or affinity towards you and you need to build that.'
For inspiration she cites the work done by Almond Board of California and National Egg Co-ordination Committee.
For IFFCO the first step was revamping its website in 2006.
Until then it was completely focused on farmers and promotional activities were in the form of field-level events, advertising on the walls of village shops and houses and so on.
But things changed as it entered into a slew of joint ventures (IFFCO-Tokio General Insurance and Kisan Sanchar Ltd with Bharti Airtel among others) and as new people with new ideas joined the company.
Making the shift was not without its share of problems, however.
As Awasthi says, "When we thought of social media it was not considered an appropriate platform for us where users are primarily farmers who are otherwise not considered tech-savvy. We wanted to target a very broad audience."
Today the digital media, which the company has tapped into extensively through blogs, websites and videos, is being used to woo the urban customer.
The joint venture partners chip in too by advertising their new range of services on television and in print.
The efforts have borne fruit.
Its Facebook page (launched in 2012) has more than 10,000 members and its twitter handle (since 2013) is followed by some 1,500 people.
The co-operative will soon launch an integrated platform where people can share videos, photos and hidden success stories of rural India .
The aim is to establish itself as a trusted company that is more than a farmers' co-operative and at the same time create a more positive image of the Indian farmer in the urban mind.
"In all our communications we not only talk about ourselves but we also want people to be proud of the Indian farmer and the multinational institution that they have created.
An institution that has today become the world's biggest co-operative," Awasthi said.
The co-operative has not given up its rural kisan sabhas nor has it stopped engaging directly with farmers to provide crop and weather related information.
The message is that the organisation is proud of its roots even as it spreads and grows to cover a large range of activities, services and products.
The brand wants to be known for its past, it wants to spread the success stories of its allied co-operatives and farmers and let people know about the important role that IFFCO has played in their lives by supporting food production in the country.
It is, perhaps, on account of this that it has not considered changing its name; it wants its new consumers to know the history of the brand.
The aim is also to strengthen the new relationships that IFFCO has built in recent years.
"Spreading awareness about the brand will also aid future investment and business interests because our long term objective is to hive off and diversify into other profitable businesses and go beyond just fertilisers and give it back to our co-operators and farmers," Awasthi revealed.
The Indian farmer is truly going global.
The image is used for representational purpose only; Photograph: Reuters