Instead of a rate hike, or even a pause, there could be a window for the RBI for an interest rate cut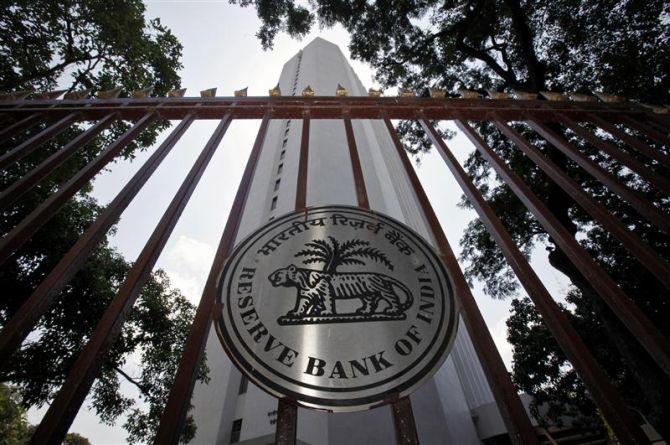 The latest inflation print may have surprised many, but the Reserve Bank of India (RBI) may still want to take it easy.
It is probably a prolonged pause for the central bank while a final interest rate cut could still be possible, say economists.
Inflation based on the Consumer Price Index (CPI) rose to 5.2 per cent in December.
A large chunk of that reading comprised house price inflation and vegetable prices.
House prices could be a fallout of a recent government wage revision, while vegetable prices are set for a fall.
As such, inflation may have peaked, economists say, or is very close to peaking. rarely has inflation remained this low for a prolonged period.
Instead of a rate hike, or even a pause, there could be a window for the RBI for an interest rate cut, said Bank of America Merrill Lynch chief economist Indranil Sengupta.
"Inflation is peaking at five per cent levels. With growth weak and inflation not worrisome, we see another 25 basis point (bp) cut in April," he added.
"Inflation has risen because of tomato and onion prices, while housing is still statistical in nature.
"Rate hikes will not address these. Besides, core inflation, excluding food and fuel, continues to remain at around four per cent. If there is a La Niña next year, as expected, food prices will dampen in the second half of 2018," Sengupta said.
Since January 2015, the RBI has brought down its policy rate by 200 bps, from eight per cent to six per cent.
Inflation averaged 3.1 per cent Between November 16, 2016, and October 17, 2017, with the lowest print being 1.5 per cent in June.
During this period, the Monetary Policy Committee (MPC) cut rates only once by 25 bps in August, correctly anticipating the uptick in inflation post-November, said Aditi Nayar, principal economist of Icra.
"Based on how the committee responded during the transient phase of low inflation, it is unlikely to hike rates immediately following two inflation prints in excess of four per cent.
"The committee members may prefer to wait for more data to establish that inflation has firmly changed gear," Nayar said. She is betting on a prolonged pause.
But economists also say from now on minutes of the six-member MPC meeting will make interesting reading. While external member Ravindra Dholakia advocates a rate cut, his stance on rising inflation remains to be seen.
Equally interesting will be the views of executive director Michael Patra. In the last policy, Patra had advocated a change of gear. Now he is likely to be even more vociferous.
However, the rest of the members, including RBI Governor Urjit Patel, may continue to remain cautious.
There is also another reason why the central bank will not want to hike rates.
Yields on the 10-year bond have risen nearly 100 bps in six months, bleeding banks.
A rate hike will mean a further rise in yields. As yields rise and bond prices fall, banks have to book nominal losses.
"Banks are under pressure from rising yields. Credit growth numbers are because of the base effect and growth is at a nascent stage. A rate hike is not possible," said Soumya Kanti Ghosh, group chief economist of the State Bank of India.
Nayar expects CPI inflation to average 4.7-5.3 per cent between January and June in a non-linear fashion.
For the six months after June, inflation should be around 3.5-4.7 per cent.
"There will be a lot of volatility in the numbers," Nayar said.
Sengupta expects inflation to reach 4.7 per cent by March and average around 4.5 per cent in 2018-19.
The numbers are well within the RBI's tolerance zone of two to six per cent.
Photograph: Reuters