Most business groups in India, including Godrejs, Tatas and Mahindras, have seen patience tested in JVs, with some of them winding up quickly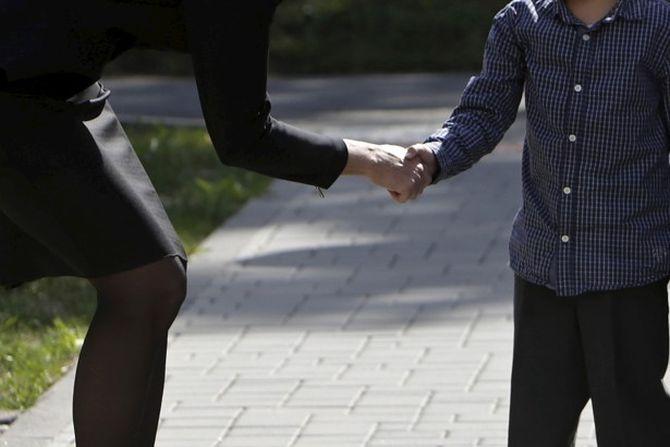 The past few weeks have seen several joint ventures between Indian and foreign companies come into the spotlight.
While McDonald's and Indian entrepreneur Vikram Bakshi are fighting aggressively in courts, Tata Steel and German major ThyssenKrupp have come together to address the issue of overcapacity in Europe's steel market.
Anil Ambani-led Reliance Communications, meanwhile, called off its proposed 50:50 merger deal of its wireless business with Aircel, citing competitive intensity, and the Mahindra Group and Ford Motor said recently they were exploring an alliance in areas such as electric cars, connected vehicles and mobility.
In the case of Amazon and the Ashok Patni Group, which announced setting up a JV to strengthen the former's customer service unit last week, is intended to help the e-commerce major expand its footprint in India.
Some others such as the proposed JV between Dhoot Transmission, an Aurangabad-based wiring harness maker, and Carling Technologies, a US-based switch maker, is intended to help the Indian partner gain access to international technology.
One more JV involving Russian major Sistema, owner of telecom brand MTS, would step into the retail space in India with Acoola, a clothing brand for kids.
Announced last week, the JV, signed by Sistema subsidiary Concept and UP-based business group Samaag, would see the launch of 10 stores in a year at an investment of Rs 7 crore each.
Arvind Singhal, chairman, Technopak, a retail and management consultancy, says, "While business groups get into JVs based on their requirement, intent and regulatory compulsions, the problem emerges when there is a difference of opinion. This could be due to a number of reasons.
One is with regard to the quantum of investment in the JV. There could be a mismatch of priorities there.
The other reason pertains to governance standards and even financial mismanagement. One partner may be liberal in this regard, the other may not. This could lead to friction."
In the McDonald's- Bakshi case, for instance, there were allegations levied from both the sides, with the Indian partner saying that the US fast food major was not investing enough in the business and the latter accusing the former of financial mismanagement.
Ironically, McDonald's other alliance in the country - with Amit Jatia's Westlife Development in the south and west of India - is going strong, with the latter now expanding its next-gen stores from Mumbai to Bengaluru and beyond.
Experts say most business groups in India, including the Godrejs, Tatas and Mahindras have seen their patience tested in JVs, with some of them winding up quickly.
The Tatas, for instance, were allowed to settle a dispute with NTT Docomo, its telecom JV partner since 2009, with the Delhi High Court asking the group to pay the Japanese major $1.18 billion in an arbitration award recently.
The Mahindras, on the other hand, bought out French major Renault's 49 per cent stake in 2010, after differences arose over the functioning of the JV.
In the case of the Godrej group, there were a string of JVs that folded up fast, including Godrej-P&G that was in operation for three years only (1993-1996), Godrej-Pillsbury that ran for about four years (1996-2000), Godrej SCA that was in existence for two years (2007-2009), Godrej-Hershey that ran for four years (2008-2012) and Godrej-IJM (Malaysian plantation company) that ran for three years (2008-2011).
The ones that were a little longer in duration include Godrej-GE (1992-2001) and Godrej-Sara Lee (1995-2010).
Nishesh Dalal, partner and co-head (transaction services), deal advisory, KPMG, says, "It is important when getting into a JV to plan for its unwinding. The challenge in a JV comes when the honeymoon period is over.
If there is no contractual clarity as to how the partners would unwind and if the culture gap is significant, complications arise. As such JV contracts today are fairly watertight with partners aware of their contractual obligations and duties."
More recently, Hindustan Unilever (HUL) exited its 22-year-old JV with US-based Kimberly Clark Corporation, selling its 50 per cent stake to the foreign partner for an undisclosed amount.
HUL had announced last year that it was exiting the JV, saying last week that it was formalising the stake sale to focus on its core business.
In the case of Godrej-Sara Lee, the Godrej group bought out Sara Lee Corporation's 51 per cent stake for Rs 1,065 crore in 2010.
The group followed a similar principle in the Godrej-IJM venture, buying out the latter's 51 per cent stake for Rs 11 crore in 2011.
In Godrej-Hershey, on the other hand, the group opted to sell its 43 per cent stake to the foreign partner, a US chocolate and confectionary maker, in 2012 in a deal valued at Rs 150-200 crore.
Photograph: David W Cerny/Reuters