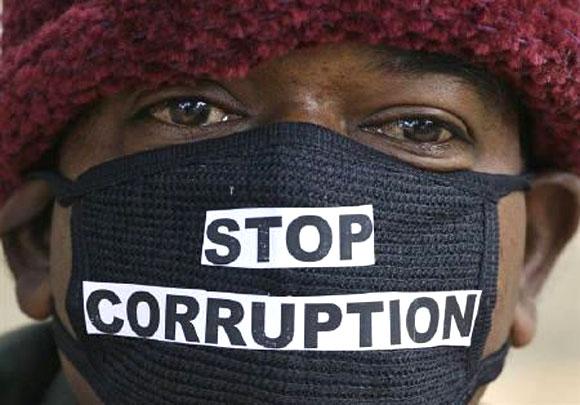 The economy, the minister noted, had ceased to be a 'licence raj'.
Review and change of the Prevention of Corruption Act needs to be hastened, Finance Minister Arun Jaitley said in New Delhi on Wednesday.
The language is not in tune with a modern and liberalised economy, failing to distinguish between corrupt and erroneous decisions, he said.
A Bill to change the PCA, enacted in 1988, was introduced in the Rajya Sabha earlier this month.
Keeping erroneous decisions within the preview 'dissuades civil servants from taking correct and bold decisions in the interest of the economy,' said Jaitley.
"Defence purchases, commercial decision making, disinvestment and privatisation are examples of decisions which have suffered on this count."
The proposed changes were mainly aimed at laying down more stringent measures to tackle corruption.
And, he said, aims to provide a shield for government employees after they'd resigned or retired.
The economy, the minister noted, had ceased to be a 'licence raj'.
Also, the world economy had got integrated and technology is a great facilitator.
"It also facilitates in economic crime. Money laundering, bank frauds, corruption, market manipulation, taxation frauds are operations frequently seen in the liberalised era. . . investigative agencies have to continuously upgrade their skills, to be ahead of the perpetrators of these crimes," he said.
Image: This file photograph shows an employee of telecom operator systems taking part in a silent protest against the telecom corruption scandal. Photograph: Parivartan Sharma/Reuters