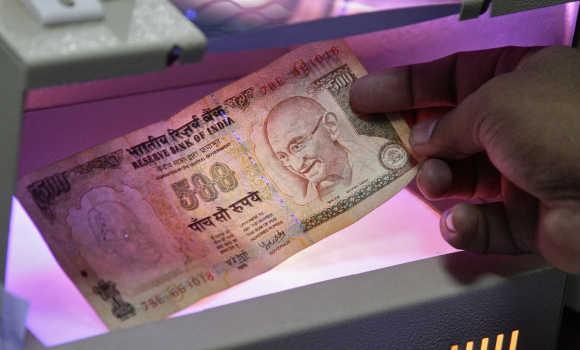 Indian Overseas Bank, a state-run lender, reported its second straight quarterly loss on Thursday as bad loans surged, sending its shares down as much as 10 percent.
UCO Bank and Allahabad Bank, two other state-run lenders that reported quarterly results on Thursday, also saw their bad loan ratios widening, leading to a fall in their share prices.
Chennai-based Indian Overseas Bank reported a net loss of 5.16 billion rupees ($83.45 million) for its fiscal third quarter to Dec. 31.
Gross non-performing loans as a percentage of advances rose to 8.12 percent from 7.35 percent a quarter earlier.
Provisions rose nearly a third from the September quarter. Kolkata-based UCO Bank said net profit fell 3.5 percent to 3.04 billion rupees for the three months to December.
Its gross bad loans ratio widened to 6.5 percent from 5.2 percent in the September quarter. Allahabad Bank saw its net profit almost halving to 1.64 billion rupees in the December quarter.
Gross bad loans were 5.46 percent compared with 5.36 percent in the previous quarter.
Bigger state-run banks such as Bank of Baroda, Punjab National Bank and Union Bank have also seen their bad loans rising in the December quarter.
Indian Overseas Bank slumped 9.8 percent, UCO Bank closed 5.6 percent lower, while Allahabad Bank fell 2.9 percent. ($1 = 61.8350 rupees)