Analysts have turned cautious on Cipla, as the recently issued form 483 by the US FDA with eight observations to its Pithampur (Indore) plant is expected to delay the launch of the company's key generic – Advair – in the US.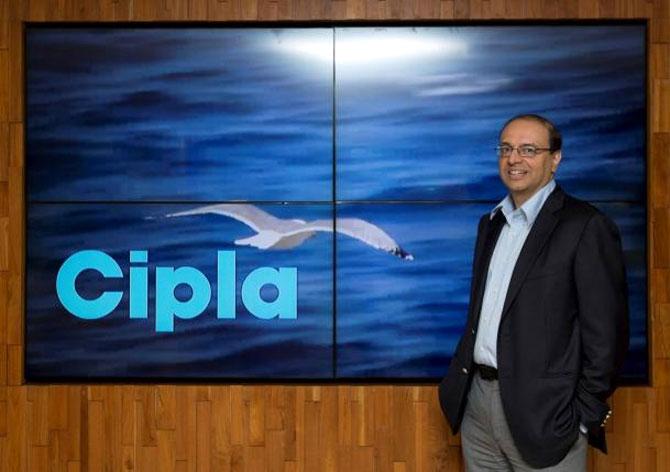 The Indore plant contributes around 5 per cent of Cipla's revenues, as per analysts' estimates.
While the respiratory product, which is used to treat asthma, had cleared the pre-approval inspection of the regulator at the Indore unit; the final approval could be unlikely until the company clears the recent US FDA observations, analysts say.
Prabhudas Lilladher and Motilal Oswal Securities have reduced their fiscal 2023-24 (FY24) earnings per share (EPS) estimates by 8 per cent and 3 per cent, respectively, to factor in the delay in Advair's launch.
The company was aiming to launch the product in the second half of FY23 (H2-FY23).
Prabhudas Lilladher is now factoring this by FY25.
"Cipla had earlier guided $900 million - $1.2 billion US sales by FY25.
"This has got pushed back by a year, given the ongoing plant issues.
"Overall, we now factor in $720 million and $760 million US sales in FY24 and FY25.
"Our FY24 estimate hinges on healthy market share in Albuterol (used to prevent and treat difficulty breathing, wheezing, shortness of breath and coughing), continued ramp up in Lanreotide – a drug used to treat people with acromegaly (condition in which the body produces too much growth hormone) and gLeuprolide along with gRevlimid sales," it said.
Analysts believe that some of the recent observations issued by the US FDA are critical in nature and are likely to earn stern action from the regulator with a potential Official Action Indicated (OAI) classification for the Indore plant.
An OAI classification impacts product approvals from a given facility.
This comes as its Goa plant's classification continues to remain as OAI. Hence, another key launch of generic Abraxane (medicine used to treat advanced non–small cell lung cancer) remains delayed from this unit.
"Considering the observations at the Pithampur site and indications from regulatory experts, we expect 9-10 months to resolve the highlighted issues.
"These two sites are critical for niche approvals in injectable / respiratory products. Resolution of market complaints is critical for the base business as well," said analysts at Motilal Oswal Securities.
Since February 17 when the issuance of observations was announced, Cipla has slipped over 12 per cent at the bourses, as compared with a 3 per cent drop in the S&P BSE Sensex.
As per Prabhudas Lilladher, Cipla's risk-reward is favorable at current levels from a long-term perspective.
It has recommended a 'buy' call on the stock with a downward revision in target price to Rs 1,070 from Rs 1,280 earlier.
Meanwhile, Motilal Oswal Securities has maintained its neutral rating given moderate earnings growth and valuation providing limited upside potential.
"The OAI at the Goa unit and the recent form 483 at Indore increase the overall regulatory risks for the US generics business.
"Accordingly, we reduce the price to equity (PE) multiple on the stock to 21x from 23x," it said.
Those at Nuvama Institutional Equities, however, remain positive on the stock given the company's steady core business in India and limited competition pipeline.
"We forecast a 22 per cent EPS CAGR over FY22–25 as Advair, Abraxane, Revlimid, peptide products, and other respiratory launches could potentially grow US revenue by 80 per cent till FY25," they said in a note.