Cleanliness of stations rated as per certain parameters finalised by the Railways and Swachh Bharat rankings, will be declared in April.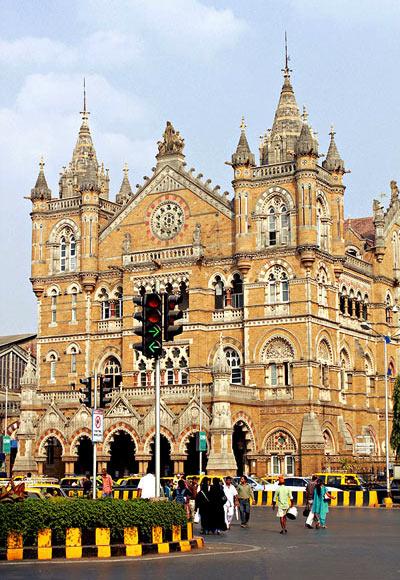 Image: Chhatrapati Shivaji Terminus, Mumbai.
Photograph: Courtesy, Manjulkumar/Wikimedia Commons
Over 400 railway stations across the country will now be ranked in terms of cleanliness and given awards accordingly.
The aim of the cleanliness survey launched on Friday at New Delhi and Old Delhi stations is aimed at encouraging authorities to ensure that stations under them are hygienic and passenger-friendly.
Railways has decided to institute 'Swachh Railway, Swachh Bharat' award and the top performers will honoured by Railway Minister Suresh Prabhu.
The survey at 407 stations, which will cost the Railways Rs 1.03 crore, will be conducted over a period of one month after which the data will be analysed and Swachh Bharat rankings done, a railway official said.
Cleanliness of stations will be rated as per certain parameters finalised by the Railways and Swachh Bharat rankings will be declared in April, the official said.
Besides examining the hygienic condition at platforms, toilet, catering arrangement, dustbins, rodent control measures and use of CCTVs for cleanliness, the survey team will also take into account passengrers feedback of the particular station.
Stations will be assessed on the basis of their footfall, earnings and the categories.
TNS India, a market research company, has been given the contract to conduct the survey and Indian Railway Catering and Tourism Corporation (IRCTC) has been given the responsibility to coordinate the survey.
IRCTC has constituted about 50 teams alongwith PNS which will cover all the 407 stations in one month.
Incidentally, Urban Development Ministry is also conducting survey of 75 cities for Swachh Bharat rankings.

Which is India's cleanest railway station? Tell us your views in the message board below.