Company's loss-making Russian arm painted three World Cup soccer venues, and two airports to break even this fiscal; Berger now mulls acquiring competing painting companies.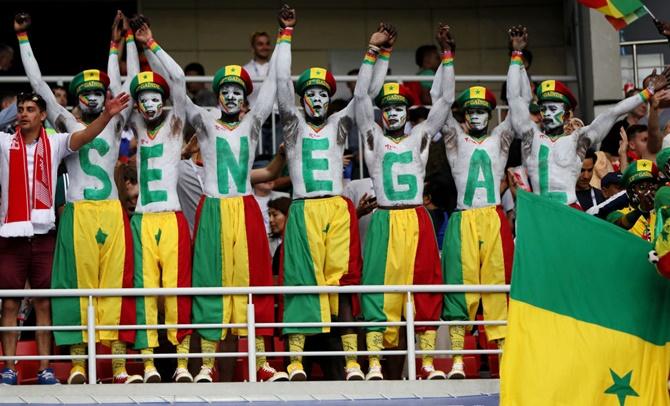 Berger Paints India is considering acquisition of competing paint companies in Russia after the 2018 FIFA World Cup instilled it with fresh hopes to scale up the hitherto loss making operation in this country.
Its Russian subsidiary, together with a local partner recently painted three World Cup soccer venues -- Rostov Arena, Volgograd Arena and Kaliningrad apart from two airports which led to the Russian subsidiary breaking even this fiscal year.
"We have a 1,000-tonne-per-month capacity plant in Krasnodar in Russia whose capacity utilisation stands at 35-40 per cent. But we are eyeing acquisitions there," Abhijit Roy, managing director and CEO at Berger Paints India said.
Roy added that companies having a decent brand goodwill, strong distribution structure and capabilities in local research and development will be targeted for acquisition.
Of its three foreign subsidiaries in Poland, Nepal and Russia, the latter had remained the weakest, registering extremely low revenues at Rs 70-80 million. However, with the new contracts for the stadiums, its revenue this year is projected at Rs 150-160 million. Berger's top line from all foreign subsidiaries combined is Rs 4.5 billion.
"We are strengthening our Russian operations as well. It is an important market for industrial paints and currently, we will be exporting industrial paints to Russia from India," Roy said.
Berger's Russian plant manufactures only decorative paints.
Berger Paints got its breakthrough in Russia after placing bids in that country by introducing a paint fortified with silicone which repels water. This paint was developed in-house by the company in India.
It has now recruited a former senior official from Akzo Nobel, its competitor, to head Russian operations and is currently building its sales team there.
"The World Cup has given us the push we needed in Russia. Now dealers and local distributors know about us as well as view Berger Paints having quality products as well painted stadiums that hosted the biggest soccer event", Roy added.
This project was executed over a period of two years involving 200 kilo-litres of paint.
Photograph: Kevin C Cox/Getty Images.