The sell-off was probably aggravated by computer-driven traders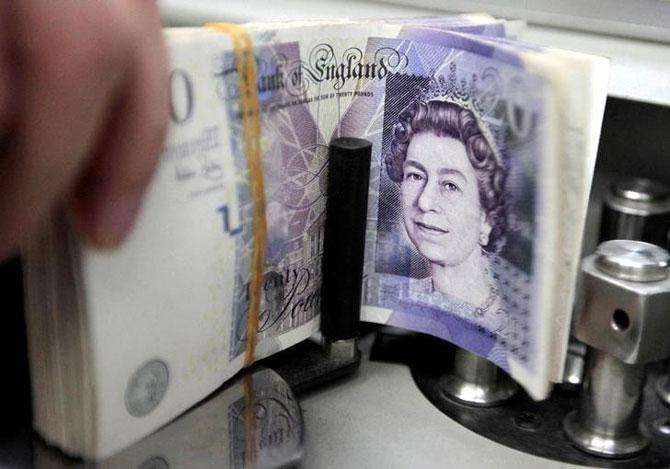 The pound suffered a "flash crash" Friday morning, its biggest drop since Britain voted in June to leave the EU, with confused traders scrambling to understand the reason for the sharp sell-off.
In the span of just two minutes in early Asia trading on Friday, the British pound had plunged more than 6 per cent, sending the fourth most-traded currency on the planet to the lowest level in 31 years.
Sterling fell to hit $1.1841 - its lowest level since mid-1985 - before immediately rebounding to around $1.2450.
It also collapsed against the euro, with the single currency hitting a seven-year high 94.15 pence, before easing slightly as minutes from the European Central Bank indicated it is unlikely to trim its stimulus any time soon.
The pound has hit several fresh 31-year lows against the dollar this week, after British Prime Minister Theresa May outlined a timetable at the weekend for Britain to leave the European Union by 2019.
However, experts were left scratching their heads over the reason for the volatility, while some agreed that the sell-off was probably aggravated by computer-driven traders reacting at speeds faster than any human could muster.
The so-called algorithmic transactions in the foreign-exchange market have more than tripled over the last three years, accounting for almost $200 billion of daily turnover.
Comments from French President Francois Hollande calling for tough negotiations with Britain over its exit were also cited.
Photograph: Sukree Sukplang/Reuters