Citigroup Inc, Deutsche Bank, Merrill Lynch and HSBC are among those planning to expand their private banking teams this year, sensing opportunity growing as rising stocks and a rebounding economy increase the number of affluent.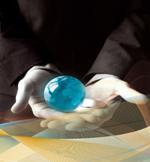 After the crunch period of 2009, the private banking industry, which caters to high net worth individuals, is once again in growth mode.
"Last year was a period of contraction and employee rationalisation. Now we are witnessing a hiring pick up again," said Ajay Bagga, head, private wealth management, Deutsche Bank India.
The bank, which has a client-facing team of 65, plans to add 15 people this year. The net addition will be 10 people, as the remaining will be replacements.
"At the start of 2010, there were concerns about the direction of the markets. Now, there is a greater degree of assurance that the markets are not headed for a sharp correction in the near- or medium-term," Bagga said.
Citigroup, whose private banking only caters to individuals with a minimum investible net worth of $25 million, plans to increase its head count to 45 from 29 at present. ING Vysya Bank plans to double the number of private banking relationship managers to 32 this year.
With the number of wealthy Indians expected to grow at a robust pace, private banks say the opportunity is enormous. According to the World Wealth Report 2010 by Merrill Lynch Global Wealth Management and Capgemini, 42,700 more Indians could count themselves as HNIs in 2009, taking the tally to 126,700.
This is even greater than the 2007 count of 123,000, when the economy was in top gear. In 2008, a declining stock market and economic downturn had pushed 39,000 Indians out of the HNI club, squeezing the population to 84,000.
"Last year, there was uncertainty about where the markets were headed but now the markets have stabilised," said Pradeep Dokania, Chairman of Global Wealth & Investment Management for India at Merrill Lynch. The private bank plans to add 15 people to its staff of 55 this year.
Talent shortage
However, increasing headcount is not an easy task for private banks. The industry faces an acute shortage of wealth managers and poaching is rampant.
"There is a severe talent crunch in the private banking space and it is a challenge to retain staff," said Bagga.