Euro fell from the 83-mark to around 67, which should encourage more Indians to explore Europe.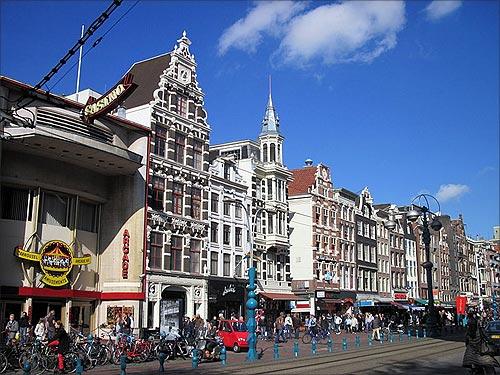 A weaker euro has led to around a 10 per cent drop in package costs to Europe in comparison to last year and tour companies are witnessing growth of about 20 per cent in bookings.
Tours to Europe have both a rupee and a euro component.

Accommodation, ground transport, fees at attractions, guide fees, meals are covered in the euro component which works to around 50-60 per cent of the cost for a fifteen day package tour while air tickets, visa cost, insurance and tour managers' salaries are factored in Rupees.
While one euro was worth Rs 82-83 last summer it now trading at less than Rs 67 now and this is reflecting in lower package costs.
"There is a clear price benefit for customers who chose to go to Europe this year. For example a 15 day Europe tour is cheaper by Rs 12,000-15,000 which is a huge price advantage. We have recorded a 20% increase in bookings in comparison to last year," said Daniel D'souza, Head of Sales - Tour Operating, Kuoni India.
European package tours range from Rs 1 lakh to Rs 2.5 lakh per person depending upon destinations, duration and trip inclusions.
While shorter duration tours cost less. "Year on year we have seen an increase in hotel rates and attraction fees. In some European destinations local city taxes too have risen. But this hike has been offset by weak Euro and this will benefit Indian travellers," said Madhav Pai, founder of Wow Holidays.
European tourism boards too are stepping up their marketing in India to cash on advantage and attract more visitors.

Last week Visit Britain signed up actor Saif Ali Khan to promote Britain as a romantic destination while mayor of Amsterdam is leading a delegation to Mumbai next week to promote the destination.
The interest in European holiday is not restricted just to Switzerland or Paris with customers seeking new destinations.

"We are seeing an increase in our Europe bookings as customers are cashing in on the decline in the Euro. We are also seeing a lot of interest for destinations such as Scandinavia, Czech Republic and Greece," said Karan Anand, head - relationships, Cox & Kings.
"With benefits in package cost due to prevailing rates impacting travel spends, tourists are eager to re-align their holiday budget allocations. Consequently, Indian travelers are spending more on shopping and leisure experiences. We have also seen a rise in demand for inclusion of ancillary services in the basic packages. These services could range from adding a few nights to travel itineraries for certain destinations, to booking exotic fine dining or unique local experiences, amongst others," added Rakshit Desai, Managing Director India, FCm Travel Solutions.