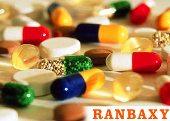 Ranbaxy Laboratories has said its US arm has received a notice from Watson Laboratories Inc, challenging the patent of acne treatment drug Absorica.

The drug is licensed to Ranbaxy Laboratories from Cipher Pharmaceuticals Inc of Mississauga, Ontario.

It is currently protected by two issued patents listed in the Food and Drug Administration's approved drug products list, which expire in September 2021, the company said in a statement.

"Ranbaxy Laboratories Inc, the wholly-owned subsidiary of the company has received a Paragraph IV certification notice of filing from Watson Laboratories Inc of an abbreviated new drug application to the US Food and Drug Administration for a generic version of Absorica," it said.

As per the regulatory norms in the US, a generic firm can file an abbreviated new drug application challenging patent of drug under Paragraph IV certification, which if successful, gives the challenger 180
days of marketing exclusivity to market the generic drug.
After the Para IV notice, the branded company has 45 days to file a patent infringement action against the generic company.
Once the suit has been filed, the FDA cannot approve of the application until the generic company successfully defends the suit or until 30 months, whichever comes first.
"Ranbaxy Laboratories Inc and Cipher intend to vigorously defend Absorica's intellectual property rights and pursue all available legal and regulatory pathways in defence of the product," the company said.
Meanwhile, shares of Ranbaxy Laboratories were quoting at Rs 327.15 apiece on the BSE in late afternoon trade on Friday, down 6.66 per cent from the previous close.