Invests $1.1 billion in 6 months, against $3.7 billion in 20 years
Private equity (PE) giant Warburg Pincus has fast-paced investments in India and deployed $1.14 billion in the past six months, against $3.7 billion put in 20 years.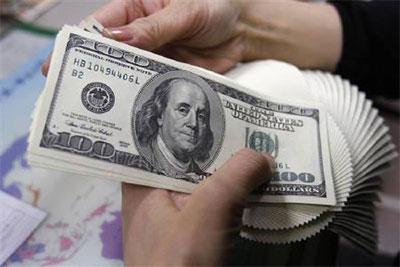 This includes its two largest-ever investments of $360 million in Tata Technologies and $300-million equity put in Princeton Growth Ventures this month.
The New York-headquartered firm also invested $283 million in ICICI Lombard General Insurance Company last month in a $383-million deal, which included Clermont Group and IIFL Special Opportunities Fund as co-investors.
"About 80 per cent of Warburg Pincus's investments have been made as a sole investor," says Arun Natarajan, chief executive of Venture Intelligence.
Earlier, the largest investment by Warburg Pincus here was $200 million put in Bharti Airtel in May 2001 in a $460-million deal that had co-investors such as Singapore Telecom.
It had deployed another $200 million in Kalyan Jewellers in October 2014 followed by another $77 million in the jewellery store chain this year.
"Its recent investments - in Tata Technologies, Kalyan Jewellers and the acquisition vehicle, Princeton Growth Ventures - also represent a continuation of this high conviction investing philosophy," said Natarajan.
Warburg Pincus's mega exit from Bharti Airtel in 2004-06 was a key trigger for PE investment boom in India.
The PE firm invested $292 million from 1999 to 2001 in the telecom service provider and made a return of six times when it exited in 2004-06 under the leadership of Pulak Prasad, who then co-headed India operations.
Prasad left the firm later to start his venture. Investments under Prasad and another co-head, Rajesh Khanna, were tilted towards infrastructure, with companies such as Punj Lloyd, Gangavaram Port and Diliigent Power in its portfolio. Khanna also moved out in 2010 to begin his venture.
The transition to new leadership under Vishal Mahadevia and Niten Malhan as co-heads has now seen a tilt towards consumption-led investments across financial services and e-commerce businesses, among others.
This has led to a portfolio with companies such as Capital First, Quikr, and CarTrade.
"Warburg Pincus is one of those PE firms which gets equity at a discount from peers as perception is that it supports entrepreneurs in good as well as bad times, along with bringing a lot of value to the table," said Deepesh Garg, managing director at O3 Capital, a Mumbai-based investment banking firm that advised companies which sold stakes to Warburg Pincus.
The PE firm primarily invests out of a single global fund that provides the flexibility to invest in potential opportunities as these arise, including the ability to fund portfolio companies through various stages of their growth but without the pressure of having to deploy an allocated amount within a defined period.
But as the competition among PE players increases in India with firms such as the US giant KKR & Co, Prem Watsa-led Fairfax Financial, Singapore's Temasek investing about $1 billion a year, Warburg Pincus does not want to be behind.
Early this year, the firm's global co-chief executives, Charles R Kaye and Joseph P Landy, set a target to invest $8 billion in India over 10 years, twice of what it did in the past two decades.
Hence, a $1.1-billion investment in six months could be a good beginning.
Photograph: Yuriko Nakao/Reuters