The 112-year old hotel chain has readied a three-pronged turnaround plan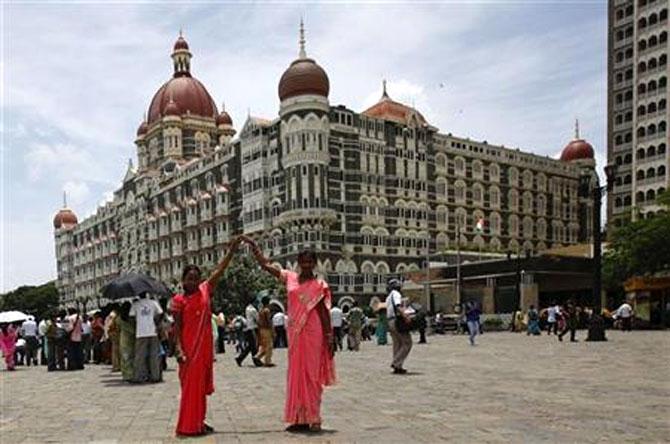 The Taj Group, owned by Indian Hotels, which is weighed down by mounting losses and heavy debt, is hopeful of a turnaround sooner than later on the back of a three-pronged organisational revamp that is under way at the country's oldest hotel chain.
"We are already cash (EBIDTA) positive and a positive PAT (profit after tax) is two years away. The just-concluded fiscal should be better than the previous one," company's managing director and chief executive Rakesh Sarna said.
This was his maiden media interaction after taking over the mantle eight months ago.
In an abrupt exit last August, Raymond Bickson had quit Indian Hotels as its managing director.
Sarna was, however, quick to add that this target is not cast in stone and can be attained earlier or later depending on the macro environment.
The 112-year-old Taj Group with 15,812-keys runs four brands - the Taj, the Taj by Vivanta, Gateway Hotels and Ginger - and together has 130 hotels and resorts.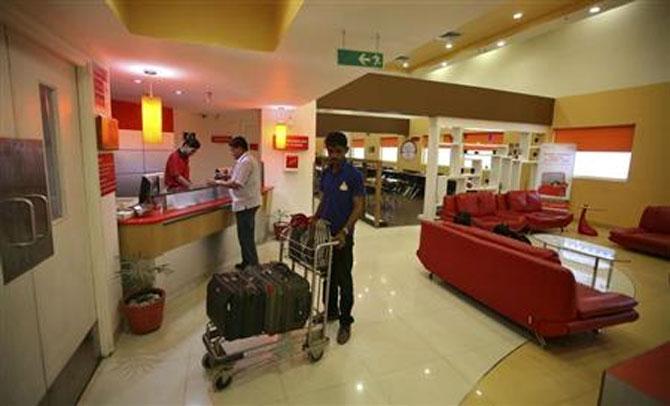 While the Taj brand of hotels have 12,820 rooms, the Ginger brand of mid-market hotels have 2,992 keys. The group will be adding 17 more properties or 3,400 more keys this fiscal, added Sarna.
Explaining his three-pronged turnaround plan, Sarna said the immediate focus is to get the balance sheet right, increase the pipeline of opportunities and revamp the HR policy and the brand positioning of the group.
The company had a consolidated debt of Rs 4,300 crore (Rs 43 billion) and Rs 2,300 crore (Rs 23 billion) on Taj alone at the end of December quarter.
In FY14, its losses soared 113 per cent to Rs 559 crore (Rs 5.59 billion) from Rs 277 crore (rs 2.77 billion) in 2012-13 on an income of Rs 4,066 crore (Rs 40.66 billion).
Against this, the rival Oberoi Hotels made a profit of Rs 50 crore (Rs 500 million) on a revenue of Rs 1,157 crore (Rs 11.57 billion) in the same period.
However, Q3 of last fiscal saw it reporting a meagre 3.81 per cent rise at Rs 61.84 crore (Rs 618 million) on an income of Rs 1,206.88 crore (Rs 12.07 billion) which also rose 4.25 per cent.
"At 1.3, our debt-to-equity ratio is at a healthy level, but due to cash flow issues we have not been able to reduce the debt. So my focus is not to be 'asset-light' but being 'asset-right'.
"In getting the asset-right strategy, we will have to resolve the Black Rock issue that houses the Taj Land's End in Mumbai, the Taj Mansigh lease issue with NDMC and the three American properties, especially the Belmonte one which owns the super luxury Orient-Express Hotels now in which the company owns stake," Sarna said.
He was quick to add that there is no question of quitting the US markets. "The focus is to increase our brand presence wherever possible," he said.
Another key element of the revamp is a brand re-do, which comes more than after a decade, Sarna said, adding "we have to ensure that the brand Taj drives our business". So there will be a lot of focus on new media, digital and e-commerce space.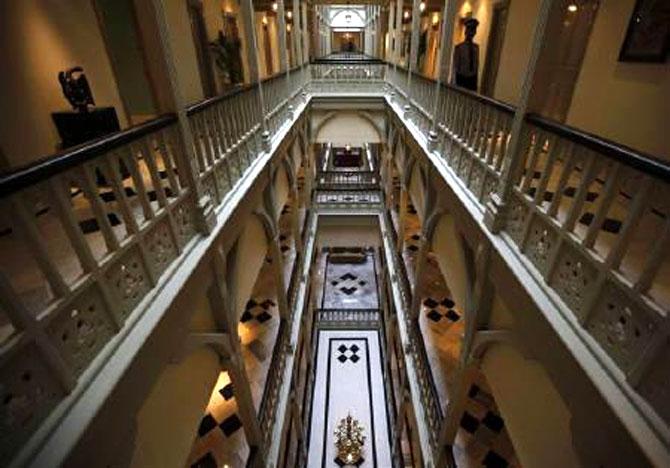 Third-party online sales are only about 12 per cent now, while its own online sales are minuscule which he wants to increase.
"The HR revamp has seen each of our general managers getting empowered to take decisions, because I firmly believe that they know our customers and other stakeholders the best. So we are hiring Chintan Sharma, who is an ex-Taj hand and is currently an expert who is currently posted in Paris.
"This also involves improving the work life balance. I don't understand why if an American employee can deliver in a 40-hour week work structure, why we do not get the same quality results here as well," he wondered.
On improving the business pipeline he pointed out that while the country will have 357 hotels added in one year, Taj is adding only 17 properties which is not sufficient.
"We need to be present at more places in the same metros like Delhi, Mumbai or Bangalore. We need to have more properties in the metros, and not just in small towns. We want to make sure that our market share increases, and I am ready to take any measures to attain that," Sarna added.
Sarna's efforts come at a time when almost all major global hotel brands, like Marriott, Hyatt, Starwoods and Intercontinental are expanding in India.
Sarna added that these plans were formally unveiled on March 20 and he has the full backing of the group chairman Cyrus Mistry and the board.