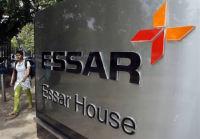 Concerned over frequent changes in policies by telecom regulator TRAI, leading telecom operator Vodafone Essar on Monday asked the government to ensure robust, consistent and transparent regulatory framework for the fast growing sector.
In a letter to the Telecom Minister Kapil Sibal, Vodafone Essar said the new policy must ensure a robust regulatory framework anchored on the principles of simplicity, clarity, consistency and transparency.
"This is essential to ensure sustained confidence of stakeholders which, in turn, is imperative to facilitate the heavy investments that are so necessary for this highly capital intensive industry," the company said.
Pointing out inconsistencies in telecom policies, Vodafone said that while in August 2007 the TRAI had opined that charging a one-time fee for allocations beyond 6.2 MHz "may not be legally feasible", in May 2010, it recommended a one-time fee for allocations beyond 6.2 MHz without any consultations.
Again, the telecom sector regulator in August 2007, had recommended that GSM and CDMA spectrum should be clubbed for the purpose of levying spectrum usage charges, in May 2010,
TRAI recommended separate charges for the two technologies, Vodafone Essar said.
Vodafone Essar's letter comes in the wake of Telecom Ministry framing a new Telecom Policy 2011 where it has announced several initiatives as part of the policy.
The company also called for clarity on jurisdiction and role of the TRAI and TDSAT.
"NTP-2011 must clarify the jurisdiction and role of each of TRAI and TDSAT (especially in matters related to interconnection) and each body itself must have a fair and transparent decision making system," it said.
Elaborating on robust regulatory framework, the company said: "While severity or harshness of a regime can be met by tailoring business plans suitably, what is impossible to work with is lack of predictability and consistency, differential and discriminatory regulatory treatment for suitable transactions and, most disturbingly, different rules for different players who are operating in same market, vying for the same customers, whereby the rules are designed to redistribute value between particular sets of operators."