Vineet Nayar, chief executive of HCL Technologies till January this year, has decided to step down from the board of the company.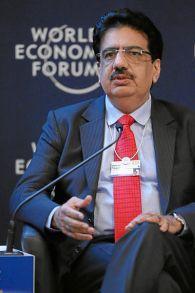 Nayar has been appointed senior advisor to the company as well as HCL Corporation, the holding company of the HCL group.

In a statement on Friday, HCL said the move had been triggered by Nayar's commitment to his not-for-profit organisation, Sampark Foundation.

Earlier this year, Nayar had stepped down from the chief executive officer (CEO)'s position to continue as vice-chairman and joint managing director of HCL Technologies till July this year and vice-chairman thereafter. Anant Gupta was elevated as the president and CEO of the company.

Shiv Nadar, chief strategy officer and chairman of HCL Technologies, said Nayar had been a friend and a colleague to him for over two decades now.

"His bold ideas and passion for the organisation has inspired many others
to think and dream big." He added Nayar's contribution to HCL - which he joined in 1985 -- and the board had been a benchmark for others to follow.
"On behalf of the board, I thank him for all that he has done and I look forward to his continued association with HCL as a senior advisor."
In his new role, Nayar will advise HCL Corporation on key strategic issues and also work with the board of HCL Technologies on initiatives such as driving a high performance culture among senior managers and new strategies for growth.
In the statement, Nayar said there were very few organisations where one could rise up the ranks and become the CEO and vice-chairman.
"I also hope to continue to add value to both, HCL Technologies and HCL Corporation through my continued association."
Nayar, 51, was appointed CEO of HCL in 2007. He could not be reached for a comment. HCL's board now has 11 members, including Shiv Nadar and his daughter, Roshni, who was recently inducted along with others such as banker Keki Mistry.