Serbia approaches Ahmedabad-based firm to help organise a three-day 'Vibrant Serbia'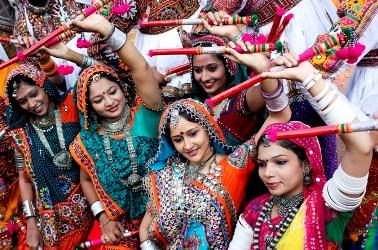 Impressed by the ongoing Vibrant Gujarat Summit, Serbia has approached Ahmedabad-based Global Network, an international trade consulting firm, to help organise 'Vibrant Serbia' in the European country on the same lines in August.
A team from Serbia had participated in the Vibrant Gujarat Summit in 2013, and that country is participating in this year's summit as well.
"They (Serbia) want to do a three-day summit-cum-exhibition, which will be addressed by their top leaders.
"Country partners will be invited to join; also, there will be seminars, national and international exhibitions, business-to-business (B2B) meetings and video conference meets.
Besides, cultural programmes will be held on each day," said Jagat Shah, chief executive officer, Global Network, in Ahmedabad on Wednesday.
Shah said it would be both an international and a regional event for the Balkans, and India, among others, will be their country partners.
"Romania, Bulgaria, Turkey, Croatia, Slovenia, Bosnia, Macedonia and Albania are likely to join. Italy, Greece, Hungary, Israel, Russia, European Union, the US and China might also send delegations," Shah said.
The Vibrant Gujarat Summit, brain-child of Prime Minister Narendra Modi, then the chief minister of Gujarat, had taken off in 2003.
In Modi's words, "Gujarat's development journey is now on auto pilot mode.
"With the support of stakeholders, it (Vibrant Gujarat) has grown from an investment promotion event to a growth propelling event.
"Vibrant Gujarat, which started as a business meet, has metamorphosed into an international knowledge-sharing platform.
"The Summit is not only a global event, but also a globally sought-after event."
Modi plans to host chief executive officers of global firms at this year's Summit, which is now called the 'Davos of the East'.
Davos is a mountain resort in the Swiss Alps, which hosts the annual winter meeting of the World Economic Forum, attended by global business and political leaders, besides intellectuals.
At WEF, international issues such as health and environment are also discussed.