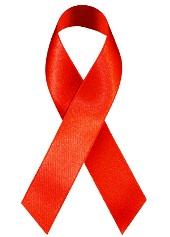 The US drug control authority on Wednesday approved the first over-the-counter, self-administered HIV test kit that will enable Americans to detect on their own and in the privacy of their homes whether they are infected with the virus that causes AIDS.

The 'OraQuick In-Home HIV Test' is designed to allow individuals to collect an oral fluid sample by swabbing the upper and lower gums inside of their mouths.

The sample is then placed into a developer vial and test results are obtained within 20 to 40 minutes.

The test has the potential to identify large numbers of previously undiagnosed HIV infections, especially if used by those unlikely to use standard screening methods.

The Federal Drug Administration has been considering the simple mouth-swab test since 2005.

The Centers for Disease Control and Prevention estimates that 1.2 million people in the United States are living with HIV infection and about one in five are not aware they are infected.

There are about 50,000 new HIV infections every year.

Many of these new infections are transmitted from people who are unaware of their HIV status.

"Knowing your status is an important factor in the effort to prevent the spread of HIV," director of the FDA's Center for Biologics Evaluation and Research Karen Midthun said.

"The availability of a home-use HIV test kit provides another option for individuals to get tested so that they can seek medical care, if appropriate," Midthun said.

The Food and Drug Administration said a positive result with this test does not mean that an individual is definitely infected with HIV, but rather that additional testing should be done in a medical setting to confirm the test result.

Similarly, a negative test result does not necessarily mean that an individual is not infected with HIV, particularly
when exposure may have been within the previous three months.
OraSure Technologies, the manufacturer of the OraQuick In-Home HIV Test will have a consumer support centre that is available through phone and will be open 24 hours a day, seven days a week.
The centre will be operational and available to educate users with information about HIV/AIDS, the proper method for administering the test and guidance on what to do once results have been obtained once the manufacturer makes the product available for sale to the public.
The home test is expected to be available in about 30,000 pharmacies, grocery stores and online retailers by October, OraSure's chief executive Douglas Michels said.
While the price of the kit has not yet been fixed, Michels said it would be higher than the current $17.50 that is charged to medical professionals because the company will do more complicated packaging for the home kit, open a 24-hour question line, and advertise to high-risk groups, including gay men, blacks and Hispanics, and sexually active adults.
The kit will be sold at an affordable rate so that it is accessible for people who might want to buy several a year, Michels added.
The test will however not be 100 per cent accurate.
Clinical studies for self-testing have shown that the OraQuick In-Home HIV Test has an expected performance of 92 per cent for test sensitivity, the percentage of results that will be positive when HIV is present.
In other words, one false negative result would be expected out of every 12 test results in HIV-infected individuals.
Clinical studies also have shown that the OraQuick In-Home HIV Test has an expected performance of 99.98 per cent for test specificity, the percentage of results that will be negative when HIV is not present.
This means that one false positive would be expected out of every 5,000 test results in uninfected individuals.