Dr Reddy's Laboratories received a major setback in the US, as a court there granted a motion seeking a preliminary injunction to block the launch of its generic version of Sanofi-Aventis' anti-allergic drug, Allegra D24.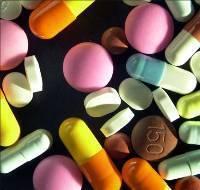 DRL said it intended to appeal against the verdict, given on Sunday by the US District Court of New Jersey. A DRL statement said it "strongly disagrees with the court's decision".
Analysts were expecting DRL to get over $150 million in revenues in about three years from this drug in the US. The company was planning to launch it 'at-risk' in the first quarter of 2011, since a patent litigation over the drug between DRL and Sanofi-Aventis is also pending in the US court. 
If a generic drug is launched 'at-risk', the generic company will have to pay damages to the innovator if it loses the patent litigation. DRL is believed to be the only company to receive approval for this drug.
DRL's generic was approved in March by the US Food and Drug Administration, following expiry of the 30-month automatic stay associated with patent litigation in the US. According to the US rules for selling generic drugs, an innovator has to sue a patent challenger within 45 days of receiving the notification of a patent challenge, to prevent the drug regulator from approving the drug for the next 30 months, before the patent expiry or till a court gives its judgment.
Allegra D24 (fexofenadine hydrochloride/pseudoephedrine hydrochloride 180 mg/240 mg extended release tablet), has a market size of about $180 million in the US.
Patents till 2014
Allegra is one of Sanofi-Aventis' largest selling drugs and had peak sales of over $1.5 billion for its various versions. The patent for the main compound of Allegra had expired in 2001, but Sanofi-Aventis has various tweaked versions of the drug, with patent protections lasting up to 2014.
In September 2009, the innovator of the drug, Albany Molecular Research,  and Sanofi-Aventis had filed a patent infringement lawsuit in the District of New Jersey against DRL for infringement of one of AMRI's patents related to the manufacturing process for the active ingredient in Allegra, Allegra-D12, and Allegra-D 24 Hour, which was issued in 2008.
After the March 16 okay from the FDA, Sanofi and AMRI approached the district court for a preliminary injunction.
DRL had a disappointing 2009-10, with growth of just one per cent in sales. Its exclusivity for the anti-migraine drug sumatriptan generic had expired and it was hoping for big sales from Allegra and from the generic of Prograf, a kidney and liver transplant organ rejection drug of Japanese drug maker Astellas Pharma. It is targeting to reach a turnover of $3 billion by 2013.
Sanofi had also sued another Indian drug maker, Wockhardt, in March, for challenging the patent rights of Allegra.