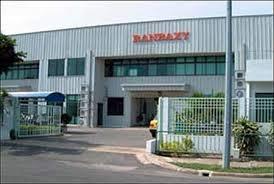 Ranbaxy Laboratories on Wednesday said the US Department of Justice has demanded information relating to the manner in which the company reports pricing data for certain products eligible for reimbursement under the Medicaid programme.
The company has received a Civil Investigative Demand from the US Department of Justice, Ranbaxy Laboratories said in a filing to the BSE.
Ranbaxy, which has been penalised by the US authorities in the past, said the CID is a request for documents and information and is not an allegation of wrongdoing or demand for compensation.
"The company would fully cooperate with this civil investigation," it added.
The Gurgaon-based firm, which has been facing regulatory hurdles in the US, is in the process of being acquired by rival Sun Pharma in a $4-billion deal.
The US Food and Drug Administration had clamped down on the company for manufacturing norms violations and banned import of drugs produced at the Ranbaxy's four plants in India.
In May last year, Ranbaxy pleaded guilty to 'felony charges' related to the manufacture and distribution of certain 'adulterated' drugs made at the Dewas and Paonta Sahib units and agreed to pay $500 million to US authorities as penalty.