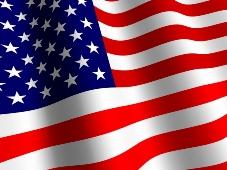 US Trade Representative Ron Kirk has postponed his scheduled trip to India this week for the crucial eighth round of the US-India Trade Policy Forum in New Delhi.

"While considerable progress on developing the agenda for the TPF has been made, in view of the amount of preparatory work that remains to be done, the US and India have decided to postpone the TPF until later this year," an official statement issued by USTR said.

"The additional time will allow us to further develop the TPF agenda and related activities. We look forward to a highly productive Trade Policy Forum in 2012," USTR said.

While no specific reasons were given for the sudden decision by Kirk to cancel the TPF trip, it is understood that the top American trade official was not satisfied by the steps being taken by India on liberalization of its economy.

The two-day trade policy forum was to be held on January 12 and 13.

The postponement of the meeting could be very easily be considered as a major setback to improve trade and economic relationship between the two countries.

The US-India Trade Policy Forum is an interagency collaboration led by the US Trade Representative.

It is the principal trade dialogue between the US and India.

It has five focus groups: Agriculture, Investment, Innovation and Creativity (intellectual property rights), Services, and Tariff and Non-Tariff Barriers.

In March 2010, Commerce Minister Anand Sharma and Kirk signed a new US-India Framework for Trade and Investment.

The agreement strengthens bilateral cooperation and seeks to build on recent rapid growth in US-India trade, which has
more than doubled over the past five years.
In the first significant step taken under the Framework, Kirk and Sharma also announced the launch of an initiative called 'Integrating US and Indian Small Businesses into the Global Supply Chain,' which will expand trade and job-creating opportunities for US and Indian companies, big and small, and will directly support both President Obama's National Export Initiative and Prime Minister Singh's recently-introduced budget objectives.

Last month a bipartisan group of top 10 US Senators in a letter urged President Barack Obama to expedite on going negotiations on a bilateral investment treaty with India.

"As members of the Senate India Caucus we urge you to expedite the ongoing discussions about the treaty as part of a proactive engagement strategy that will produce tremendous benefits for American companies and investors, as well as for their Indian counterparts," the letter said.

The bipartisan was signed by Senate India Caucus Co-Chairs Mark Warner John Cornyn and eight others: Joseph Lieberman, Kay Hutchison, Robert Menendez, Jeanne Shaheen, Mark Begich, Michael Bennet, Christopher Coons and Mark Kirk.

"An investment treaty between India and the US would provide important protections to US investors from arbitrary, discriminatory or confiscatory measures, and would be enforceable by independent international arbitration," said the letter dated December 19, which was made public on Thursday last.

"Such a treaty could also help facilitate additional investment in infrastructure and other priorities in India where investment is badly needed It would further provide protections to Indian companies as they expand investments in the US," it said.