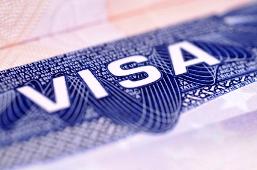 The sweeping US immigration bill, likely to be unveiled on Tuesday, may propose a substantial increase in the much sought after H-1B visa, but the conditions imposed therein, if approved by the Congress, would prove to be a death knell for Indian-American companies.

The bill moved after months of closed-door meetings by a group of eight bipartisan lawmakers, known as the Gang of Eight, aimed at striking a balance between enforcement provisions sought by Republicans as well as Democrats, including making citizenship widely accessible to those illegally in America.

Given that India has a large pool of such IT professionals, analysts say any increase in the H-1B visas finally end up benefiting the Indian IT professionals, but unlike in the present scenario when they are hired mostly by Indian companies, it would benefit the US companies the most and prove to be a big disadvantage to companies like TCS, Wipro and Infosys.

According to Politico, the eight senators would increase the current number of H-1B visas from 65,000 to 110,000, which could be increased to 180,000 visas based on demand for high-skilled jobs.

Companies that get 30 per cent or more of their workforce from H-1B visa holders would have to pay new fees.

"Starting in fiscal 2014, companies with more than 75 per cent of their workforce made up of H-1B visa holders will be banned from bringing in any additional workers. In 2015, that number goes to 65 per cent, and to 50 per cent in 2016," Politico reported.

Notably, the USIndia Business Council in a letter to the Senators had opposed such a provision.

The eight Senators are Michael Bennet, Richard Durbin, Jeff Flake, Lindsey Graham, John McCain, Robert Menendez, Marco Rubio and Chuck Schumer.

"Our greatest concern centres on proposals that would preclude access to visas or impose unworkable visa-related restrictions and fees on a company's ability to sponsor H-1B and L-1 visas based upon their business model or the composition of its local workforce," USIBC President Ron Somers wrote in a letter to the group of eight lawmakers.

"We specifically ask that you not include any provisions that would discriminate against a subset of companies based upon a "50:50" model (those applicants who have 50 or more workers and 50 per cent of those workers are on H-1B and L visas) or some other triggering ratio," Somers said in the letter.

However, it seems, the gang of Eight has ignored the concerns being raised by the USIBC and Indian companies.

"Targeting Indian firms operating in the United States with restrictions or fees is antithetical to the spirit of the US-India Strategic Partnership, and could excite protectionist forces in India that would attempt to thwart US-India trade and economic cooperation - just as both countries are attempting to achieve just the opposite," Somers said.

"The plan calls for a sizable increase in high-skilled visas, fees for employers that hire a large number foreign workers, and it institutes a ban on those companies applying for additional H-1B visas in the future," Politico said.

The report is expected to be made public on Tuesday, but the Senators have postponed its public roll out in view of the bomb blasts in Boston.

The legislation, which undergo its first public vetting on Friday at a hearing before the Senate Judiciary Committee, would recommend a pathway to citizenship for some 11 million undocumented immigrants to become permanent legal residents a decade after they register with the government.

Immigrants would pay a $2,000 fine, pass a background check, have a job and wait 10 years before applying for a green card.

Three years after that, they could apply to become US citizens.

The bill among other things also proposes a new non-seasonal programme for people like janitors and construction workers begins with 20,000 visas in its first year and rises to 75,000 in its fourth.

Workers would eventually be able to apply for permanent legal status.

It also proposes for 112,000 farm workers to come to the US in the first year of operation.

An unlimited number of green cards for people with 'extraordinary ability' in areas like art, science, business and athletics is being proposed while foreigners who graduate from American universities with advanced degrees in science, math, technology and engineering would be eligible for green cards, The Wall Street Journal reported.

The bill also proposes a merit-based system for immigration.

Under this immigrants can apply for visas and they will be given a score based on their education level, employment and other considerations.

"People with the most points will earn the visas.
"Between 120,000 and 250,000 visas could be available each year under this programme, which is designed to funnel talented immigrants to the US.

"It would launch five years after the bill is enacted and would provide a path to citizenship for immigrants," the WSJ reported.