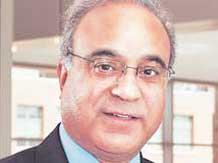 Altaf Ahmed Lal, country head of the US Food and Drug Administration (US FDA) in India, has quit and so have a few other key officials at the American drug regulator's India office.
These exits come less than six months of the US FDA Commissioner Margaret Hamburg's India visit, during which she had promised to expand operations here.
Confirming Lal's departure, US FDA said he returned to America in May. "Lal has since left FDA. We have nothing further to share," Christopher Kelly, a spokesperson for the regulator, said in response to a Business Standard query.
Lal, a former health attache at the US embassy in New Delhi, had started his term as US FDA's country director in India a year ago, in June 2013.
Another senior official, Atul Agrawal, who had served as US FDA's supervisory consumer safety officer in India, has also departed. According to the regulator, Agrawal recently returned to the US as part of a planned rotation.
The regulator's India offices are currently being managed by Carl Sciacchitano, an acting director. Sciacchitano was senior science advisor in US FDA's Office of International Programs.
Kelly said US FDA was in the final stages of hiring additional investigators and expected to name a permanent director in the months to come. Agrawal's duties have also been transitioned to others within the India office as part of an orderly transition, according to Kelly.
While US FDA maintained it was in the process of "transitioning staff" from India office, the departure of its key executives from the country, especially Lal, is seen by many as a result of differences within the agency.
"It was brewing for a long time. There were differences within US FDA. Officers in India were not comfortable with the way of functioning, mainly with their role during inspection processes," said the managing director of a multinational pharma company in India, asking not to be named.
Another senior industry executive, who looks after regulatory aspects of a domestic drug major, said Lal was unhappy as he was "sidelined" and not clear about his powers. "Lal played a key role in establishing US FDA in India but was not given enough powers as the country head," he said.
Lal and Agrawal could not be reached for comments.
The movement is also surprising as Hamburg, during her visit in February, had hinted at stepping up activities here through regular inspections, to ensure quality and compliance of products supplied from India to the US. She had said US FDA would increase its staffing in Delhi and Mumbai.
Hamburg had then promised 19 permanent American staff, including 10 dedicated specifically to drugs, would be based in India. But US FDA currently has only six medical product investigators in the country.
Of them, Kelly said, only three were permanent and the others were long-term detailees. The total staff of the US drug regulator in the country, including food investigators and policy analysts, currently stands at 14.
Lal had assumed charge as US FDA's India director at a time when the regulator was increasingly inspecting Indian companies, many of whom attracted strict enforcements like import alerts.

Immediately after taking charge, Lal had written in an official blog that though his role isn't easy, he is "eager" to face it.
"Accepting the responsibility to assume the helm of FDA's office in India presents a rather daunting challenge. But as my colleagues, and most certainly my wife and three children will tell you, I am not one to shy away from a challenge - quite the opposite," he had said.
Now, many are closely watching the latest changes at US FDA's offices here, because it will be crucial for the domestic drug manufacturing companies expecting inspections ahead, as well as those already under a ban or facing warning. All these facilities will now be inspected by new FDA inspectors.