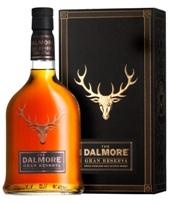 Vijay Mallya-led United Spirits Ltd's acquisition of scotch whisky major Whyte and Mackay is starting to pay off. After a series of low growth numbers, W&M, which was acquired for $1.2 billion (Rs 6,510 crore today) in 2007, has posted healthy growth in revenue and operating profits, besides managing to reduce the debt to a good extent.

For the first nine months of the current financial year, net sales rose by close to 37 per cent to Rs 1,470 crore (Rs 14.7 billion( over the previous corresponding period, while operating profit increased by another 37 per cent to Rs 322 crore (Rs 3.22 billion) .

The company has also managed to slash its debt burden by close to 25 per cent to Rs 890 crore during the nine-month period, as a result of which the interest cost went down substantially by 70 per cent to Rs 25 crore (Rs 250 million).

W&M has been able to deliver on the good set of numbers, primarily driven by USL's relentless focus on driving up branded sales of its legendary scotch whisky brands such as Whyte &
Mackay and Isle of Jura, and weaning itself away from selling bulk scotch reserves.
"When USL acquired W&M, Diageo, the global whisky major was among the major buyers of its bulk scotch whisky and post the ending of the contract, USL took a decision to drive sales of branded products, which is bearing good fruits," an industry analyst noted.
USL, after the acquisition of W&M, was under tremendous pressure due to the highly leveraged deal and had to take steps to reduce the interest burden on this transaction.
"All these measures, along with an increase in branded sales is now falling in to place and with the impending transaction with Diageo, these efforts will accelerate further," the analyst noted.