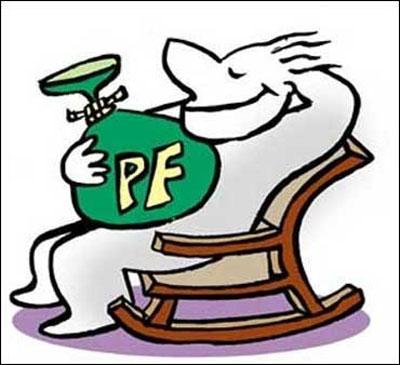 Even as Union labour minister Bandaru Dattatreya has raised the pitch for higher investment in equities by the Employees' Provident Fund Organisation, the trade unions have said they are opposed to any proposal to increase the quantum of the retirement fund body's investment in stocks.
According to the unions, during the last meeting of the Central Board of Trustees, the labour ministry had produced figures clearly showing that the return on equity was going down.
"We demanded a complete rollback of the decision. The ministry promised that there would be an enquiry by the Financial Audit and Investment and Committee.
In spite of that, if they go for increasing the quantum (of investment) now, it will be foolish," said D L Sachdeva, national secretary of the All India Trade Union Congress.
An analysis by EPFO has found that it has earned a negative return of 9.54 per cent on its Rs 5,920-crore (Rs 59.2-billion) investment in exchange traded funds since August last year, prompting labour unions, including Bharatiya Mazdoor Sangh), which is affiliated to the Bharatiya Janata Party, to demand a rollback of the decision to park funds in stock markets.
<"We are totally against it. In the first phase, too, we opposed the decision as equity is a risky market.
As and when any such proposal will come up, we will oppose it," said Virjesh Upadhyay, national secretary, BMS.
However, Shankar Agarwal, secretary in the labour ministry, said the ministry was of the view that returns on investment in equity would give healthy return in the long term. "A decision on this respect will be taken only after consultations with the CBT, but decisions should not be taken based on such short time.
On Monday, Dattatreya had said: "Naturally, it (investment by EPFO in equity markets) will go higher. We have called portfolio managers and stock analysts and seen their presentation.
We will put forward their recommendations in the CBT meeting."
The finance ministry had last year notified a new investment pattern for EPFO, allowing the body to invest between five and 15 per cent of its funds in equity or equity-related schemes.
However, last year the EPFO management decided to invest only five per cent of its incremental deposits in ETFs, Dattatreya noted.