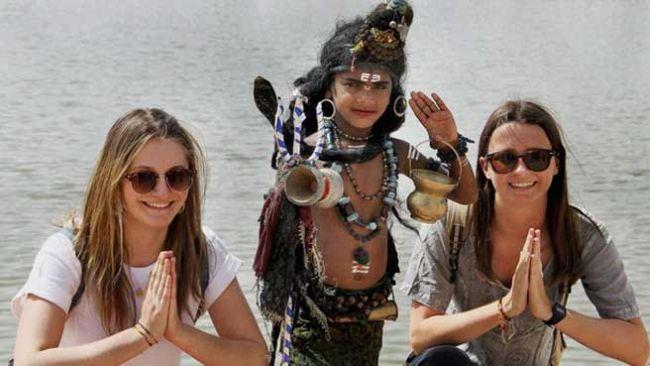 Benefiting from a stable government capable of bringing quick reforms and revival of global economy, the Indian tourism sector can look forward to an average annual growth of 7.9 per cent per year till 2023.
According to the Economic Survey 2013-14 tabled by Finance Minister Arun Jaitley in Parliament on Wednesday, there is an indication of revival in world GDP and trade growth in general and of developed countries in particular that can help in revival of the tourism sector along with shipping.
Please click here for the Complete Coverage of Budget 2014 -15
"With a stable government in place and growing optimism which could translate into investment and growth, some quick reforms and removal of some barriers and obsolete regulations in the services sector could help," the survey said.
Citing a World Economic Forum (WEF) 2013 study of tourism competitiveness, it said India ranked "an abysmal 110 on regulatory framework for tourism and travel, showing India's inability to convert its comparative natural and economic advantages into competitive advantages for the tourism industry".
India was ranked at a low of 65 among 140 countries in the WEF study of tourism competitiveness, 21 on tourism natural resources and 67 on ease of business environment, it said.
On the potential of tourism, the survey citing World Travel and Tourism Council estimates said: "The sector is projected to grow at an annual average rate of 7.9 per cent from 2013 to 2023". The sector contributed around 6.6 per cent of India's GDP in 2012 and supported 39.5 million jobs, which is 7.7 per cent of of it's total employment, it added.
"There has been revival in world tourism growth with international tourist arrivals worldwide growing from 4.1 per cent in 2012 to 5.0 per cent in 2013 as per the United Nations World Tourism Organisation data," the survey said.
India's share in world tourist inflows was only 0.64 per cent in 2012. It could only attract 6.97 million foreign tourists during 2013.
The survey suggested several measures such as creating world class infrastructure even by PPP, addressing multiple taxation issues, skill and etiquettes training and special focus on cleanliness at tourist sites and safety of tourists to position the country as an attractive tourist destination.
Using the Mahatma Gandhi National Rural Employment Guarantee Act (MNREGA) for creating permanent assets like tourism infrastructure and facilities and implementing urgently visa on arrival and E visa facilities, are other suggested measures, it added.
Please click here for the Complete Coverage of Budget 2014 -15