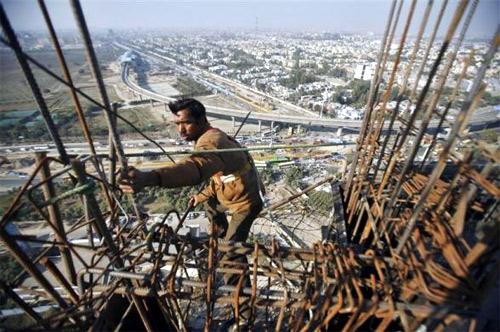 The new budget is clearly positive in terms of lower individual taxes, positive for many sectors like Infra, Power, Realty and reviewing subsidy, says Vinod Nair, Head of Research, Geojit BNP Paribas.

It is a very good budget as a new step by the new government, over the near-term we are likely to see change in existing norms.
The maiden budget comes amid very high expectations from both general mass and industry.
Considering the huge mandate it has lot of populist expectation, growth and fiscal consolidation.
The markets have mirrored this enthusiasm gaining 35% since Sept13, but post election, market has done 14% since May 9th to July 9th.
But since rail budget, factoring cautious voices, market was flat expecting corrective action. Considering this, the market is not very high.
The first voice by the new government clearly indicates growth and fiscal consolidation and that tells we are in a bull run for a long time.
The new budget is clearly positive in terms of lower individual taxes, positive for many sectors like Infra, Power, Realty and reviewing subsidy
Please click here for the Complete Coverage of Budget 2014 -15