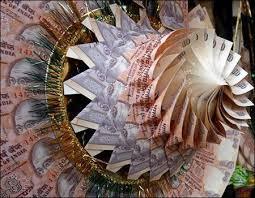 Most CEOs polled by industry body Federation of Indian Chambers of Commerce and Industry described the recently unveiled maiden Budget of the Narendra Modi-led government as 'pro-growth', while expecting the government to push much-needed reforms to kickstart the investment cycle, create jobs and reinvigorate the economy.

"A majority 85 per cent of respondents said the Union Budget stands up to their expectations.

"They felt that the Budget for this fiscal year is pro-growth and going ahead the government is expected to push reforms," Ficci said.

Significantly, about half of the CEOs who took part in the survey indicated that they propose to increase their investments in near future, 45 per cent cited no change in investment levels, while only 5 per cent expected a fall.

CEOs belonging to sectors like real estate and building, infrastructure, IT and ITeS, renewable energy and power were particularly optimistic about the near-term prospects.

Appreciating the government's decision to stick to the fiscal deficit target of 4.1 per cent for 2014-15, the CEOs said the government has given a clear signal that it will attempt moving towards a more efficient expenditure management system and a rationalised tax framework, and the resolve to get back on the path of fiscal consolidation seems strong.

"Nonetheless, we will have to wait and watch the implementation strategy of the government," they said.

While presenting the Budget on July 10, Finance Minister Arun Jaitley had said the government will retain the fiscal deficit target for 2014-15 at 4.1 per cent of gross domestic product and reduce it further to 3 per cent by 2016-17.

Underlining the need to return to the pre-crisis growth level in order to generate jobs and assure inclusive growth, the corporate leaders applauded the emphasis given to sectors like manufacturing, infrastructure, tourism, textiles and housing, saying these have the potential to create both skilled and unskilled job opportunities.

The head honchos also cheered the government's resolve towards inflation management, saying the announcements of setting up a Price Stabilization Fund and working with states in re-orienting Agricultural Produce Market Committe Act will help tackle elevated food prices.

The survey was aimed at gauging the sentiment post budget and the results are based on responses from about 60 CEOs, who are members of Ficci's National Executive Committee.
Please click here for the Complete Coverage of Budget 2014 -15