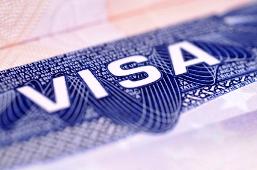 Two men of Indian origin, who accumulated over 800,000 pounds from an immigration scam that involved setting up three bogus companies as fronts to help people stay in the UK illegally, have been jailed for a total of 11 years.

Solicitor Srinath Aredla, 39, and Santosh Koletti, 33 who lived in Hounslow, West London, set up three bogus companies that issued payslips and wage payments to their clients, making it appear that they had well paid jobs.

This documentation was then used to support applications to stay in the UK as highly skilled migrants.

The applications were submitted by Aredla who worked as a solicitor, a Home office release said.

Aredla was sentenced at the Isleworth Crown Court to six and a half years while Koletti was jailed for four and a half years.

The two were arrested in August 2011.

The scam was detected when the UK Border
Agency noticed a large number of applications from employees of the same group of companies that were being dealt with by the same solicitor.
Officers recovered documentation and passports linking the men to visa applications that were in progress.
Enquiries revealed that a large amount of money had gone through their bank accounts.
Twenty-one people who are known to have been clients of Aredla and Koletti have already been removed from the UK, the release said.
Last week, an Indian citizen who arrived as a student in 2000 and went on to perpetuate a series of immigration scams to earn hundreds of thousands of pounds by helping many Indian citizens and others to stay in Britain illegally, was jailed for 10 years.
Vijay Sorthia, 35, is to be deported to India at the end of his 10-year sentence, while his wife, Bhawna Sorthia, 31, who helped him carry out the scams, was jailed for 15 months, and also faces deportation to India.