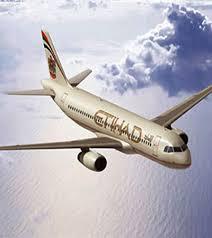 The Competition Appellate Tribunal on Thursday dismissed the appeal challenging fair trade watchdog CCI's approval for the Rs 2,060 crore (Rs 20.6 billion) Jet-Etihad deal, saying the appellant does not have 'locus standi' to file the plea.

Former Air India Executive Director Jitendra Bhargava had filed the appeal questioning the decision of CCI to approve the Jet-Etihad deal without carrying out a detailed assessment.

The tribunal's ruling would come as a relief for Jet and Etihad since the deal has run into various regulatory hurdles.

The deal also marked the first instance of foreign direct investment in an Indian carrier by an overseas airline.

Pronouncing its ruling on the appeal, Compat Chairman V S Sirpurkar on Thursday said there is 'no locus standi' for the appellant and dismissed the appeal.

In November last year, Competition Commission of India approved Abu Dhabi-based Etihad Airway's acquisition of a 24 per cent stake in Naresh Goyal-led Jet Airways.

The regulator had said the deal does not raise concerns of adverse competition issues.

Dismissing the appeal after
lengthy arguments by both parties over a period of time, Compat said it was not convinced that Bhargava is in any manner an aggrieved person by the approval of the deal.
The tribunal also noted that it was not expressing any opinion on the merit of the CCI order.
Regarding Bhargava's counsel's argument that the deal could result in higher air fares in some routes, Compat said that such a contention would be premature.
Bhargava had contended that CCI failed to carry out an assessment of the appreciable adverse effect on competition and 'placed all passengers and indeed the entire airline industry into a grave risk of suffering irreparable damage and permanently eliminating competition.'
The CCI majority order, passed by its Chairman Ashok Chawla and four members, had said the Jet-Etihad combination is not likely to have an appreciable adverse effect on competition.
One CCI member, in his dissenting order, had observed that the deal could adversely affect competition in the international air travel market.
The deal, first announced in April 2013, has already gone through several rounds of regulatory hurdles -- mostly on differences of opinion with regard to whether Etihad was getting full or joint control of Naresh Goyal-led Jet Airways.