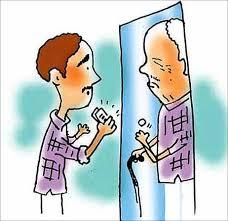 A national co-ordination committee comprising all trade unions in the country for Employees Retirement Pension Benefits (1995) has strongly opposed the raising of retirement age from 58 to 60 years.
The pensioners, who have been agitating for last 18 years have said that the proposed move was unjust and against the promises made to the crores of pensioners across the country.
"When the pension scheme was launched about 6 crore (60 million) pensioners at that time were assured that the government pension scheme was the best in the interest of the beneficiary.
"It was implemented for private sector hotels, industries, newspaper groups with compulsory contribution in 1995, Prakash Pathak, General secretary of the Committee said.
Budget 2015: Complete Coverage
If the minimum pension age is increased to 55 years from 50, the amount of pension to beneficiaries will be less, he said.
The report on Standing Committee on Labour 2009-10 had suggested to invest the amount of EPF in crisil rated financial institutions like HSBC, ICICI, Prudential, SBI or Reliance.
This will help stop misappropriation of funds, Pathak told PTI.
He claimed that the report was tabled in Rajya Sabha on December 17, 2009.
The government is silent on the issue.
The raising of retirement age from 58 to 60 years and for reduction age from 50 to 55 years will be a big blow to the crores of pensioners in the country from the non-government sector.
The government should also accept immediately the Bhagat Singh Koshiyari panel report which suggested amendments in the EPS 1995 Act.
The Co-ordination committee had earlier staged demonstrations in New Delhi and met Union Minister for Environment Prakash Javdekar who happens to be close to Committee members, Pathak said.