Dara Khosrowshahi has the Herculean task of repairing Uber's image, boosting employee morale and turning the business profitable for the world's most valued startup.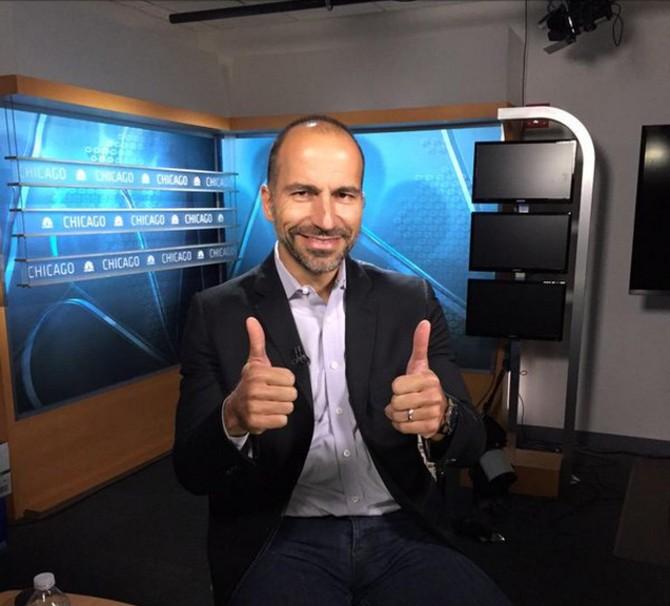 Uber has named Expedia chief Dara Khosrowshahi as its new CEO, handing over the reins to him to turn around things for the troubled US-based cab aggregator.
The 48-year old executive now has the Herculean task of repairing Uber's image, boosting employee morale and turning the business profitable for the world's most valued startup.
Uber, in an email sent to employees posted on the company blog, said the "board has voted unanimously to appoint Dara Khosrowshahi to be our new CEO".
"The board and the executive leadership team are confident that Dara is the best person to lead Uber into the future building world-class products, transforming cities, and adding value to the lives of drivers and riders around the world while continuously improving our culture and making Uber the best place to work," it added.
Khosrowshahi was among the top three finalists for the top job with the other being Hewlett Packard Enterprise CEO Meg Whitman and General Electric Chairman Jeff Immelt.
In a tweet, Whitman said while she does not comment on rumours, but the speculation about her future and Uber had become a "distraction".
"So let me make this as clear as I can. I am fully committed to HPE and plan to remain the company's CEO. We have a lot of work still to do at HPE and I am not going anywhere. Uber's CEO will not be Meg Whitman," she added.
Immelt also took to Twitter to say: "I have decided not to pursue a leadership position at Uber. I have immense respect for the company & founders -- Travis, Garrett and Ryan".
Khosrowshahi takes over the operations from Travis Kalanick, who quit in June under intense pressure from some of Uber's key investors.
There are also reports of its investor Benchmark Capital Partners filing a lawsuit against the company, claiming Kalanick concealed material information from investors when he created three new board seats in 2016 and gave himself the right to appoint people to those seats.
Uber had come under fire after allegations of widespread mismanagement and harassment at workplace. In an attempt to repair its reputation, Kalanick had earlier in the year said he would take a leave of absence as the CEO.
Troubles started for Uber after a former employee wrote a blog post alleging sexual harassment and sexism at the firm. Matters came to a head when reports emerged that a top Uber executive had allegedly obtained medical records of a 26-year-old woman raped by an Uber driver in India in 2014.
Since then, Uber's board has adopted recommendations following an investigation led by the law firm of former US attorney general Eric Holder, who was retained to look into Uber's culture and practices.
Apart from Kalanick going on leave, the recommendations suggested Uber exercising more control over HR and the overall culture at the workplace.
Uber had posted 16 per cent rise in ride bookings and 17 per cent growth in net revenue for the second quarter over the previous period, while its losses reduced by 9 per cent to USD 645 million at a global level.
In India, Uber has seen a 115 per cent rise in number of completed trips in July this year over the same month last year. The company, which is locked in an intense battle for leadership with SoftBank-backed Ola in India, counts India among its fastest growing markets. It has a presence in 29 Indian cities.
Uber has operations in over 80 countries.
The email to employees said Khosrowshahi had come to America as a nine-year-old when his family escaped Iran on the eve of the Iranian Revolution.
It added that over the next few weeks, he will meet employees around the world in smaller groups and spend time with drivers.
Image: Dara Khosrowshahi. Photograph: Courtesy, Dara Khosrowshahi's Twitter account.