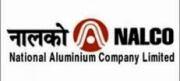 The Union ministry of mines has removed B L Bagra as the acting chairman and managing director of public sector National Aluminium Co Ltd and appointed Anshuman Das, director (commercial) in his place.
Bagra, who joined Nalco as director (finance) in 2007, was given additional charge as CMD in February 2011 following the unceremonious exit of A K Srivastava, who was suspended after being detained over allegations of accepting bribe.
Since then, Bagra was being given temporary extensions as CMD of this Navratna company. His last three-month extension, which expired on August 27, has not been renewed.
Allegations of impropriety against Bagra relating to lime slurry procurement and ash disposal contract are being investigated by the Central Vigilance Commission currently.
He had also fallen from grace following shelving of a Rs 18,000-crore (Rs 180-billion) Indonesian project, one of his pet projects during his tenure as CMD.
Except for a couple of brief stints between 2001 and 2012, Nalco has been deprived of a full-time CMD.
Besides, no permanent CMD of the company has occupied the post for more than two years since 1991.
"It was unfortunate that CMDs of Nalco were not allowed to complete their tenure between 1995 and 2001, because of a corrupted ministry.
"In the decade that starts from 2001, the CMDs could not complete their five-year tenure because of bad lucks," said C R Pradhan, a former CMD of Asia's largest integrated aluminium producer.
Though Bagra's five-year term as director had ended in February, he had two more years to go for attaining the superannuation age of 60. Sources said the mines ministry did not extend the term as CVC did not clear his name of the alleged irregularities.
Earlier, Nalco's internal vigilance department had found the tender invited to buy limestone had certain manipulated conditions to favour a particular supplier.
The chief vigilance officer, after his investigation, had discovered that the standards issued by the Bureau of Indian Standards for lime were relaxed in the conditions set for the procurement tender.
As a result, the CVO found the lime supplier charged 40 per cent more for lime supplied to Nalco, thereby causing Rs 15 crore (Rs 150 million) loss for the company.
Abhaya Kumar Srivastava, who was the last full-time CMD of Nalco between October 2002 and February 2011, was detained by Central Bureau of Investigation officials in New Delhi on bribery charges along with his wife and a middle-man.
Other top officials who were investigated for different charges were S N Johri, S K Tamotia and C Venkatraman, who assumed charges between 1993 and 2005.
In June this year, the mines ministry had asked the Appointments Committee of the Cabinet to declare Nalco CMD's position as vacant so that a full-time chief can be appointed in place of Srivastava, who is under suspension since 2011.