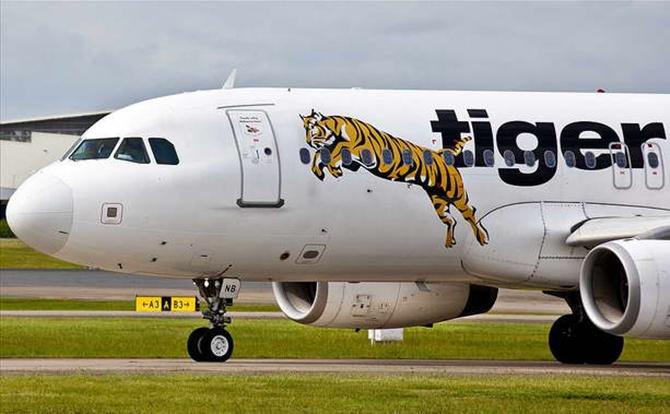 Singapore-based Tigerair has terminated its passenger swapping pact with Spicejet over a year after the two budget carriers forged the inter-line arrangements.
Under the three-year inter-line agreement signed between the two carriers, 14 SpiceJet domestic destinations were connected to Singapore via Hyderabad from January 6 last year to provide a seamless connectivity to the passengers.
"That one (the inter-line arrangement) has recently expired as it did not work out the way we had expected," The Yikchuan, Tigerair Director for Sales and Marketing, told PTI. Yikchuan said the decision to call off the tie-up was taken after it failed to generate the required business.
"When we look at it, the numbers have not come up to (what) we had expected," he said, adding Tigerair then felt that there was no need to continue with it.
An inter-line arrangement refers to a pact to issue and accept tickets for flights that are operated by the partner airlines. When selling an inter-line ticket, the operating airline's own flight numbers are used.
"This partnership will hugely benefit travellers from India and Singapore, and represents one of the building blocks of the emerging new SpiceJet," SpiceJet Chief Operating Officer Sanjiv Kapoor had said at the time of announcing the partnership in late December 2013.
SpiceJet, which is now in the process of change of management control and ownership, was the first domestic low-fare airline to establish such an arrangement with a foreign carrier.
Tigerair currently operates 36 weekly flights to Singapore from Bangalore, Chennai, Hyderabad, Kochi, Thiruvananthapuram and Tiruchirappalli. Besides, Tigerair also connects to Bali, Bangkok, Hong Kong, Jakarta, Kuala Lumpur, Manila, Perth, and Taipei via Singapore.